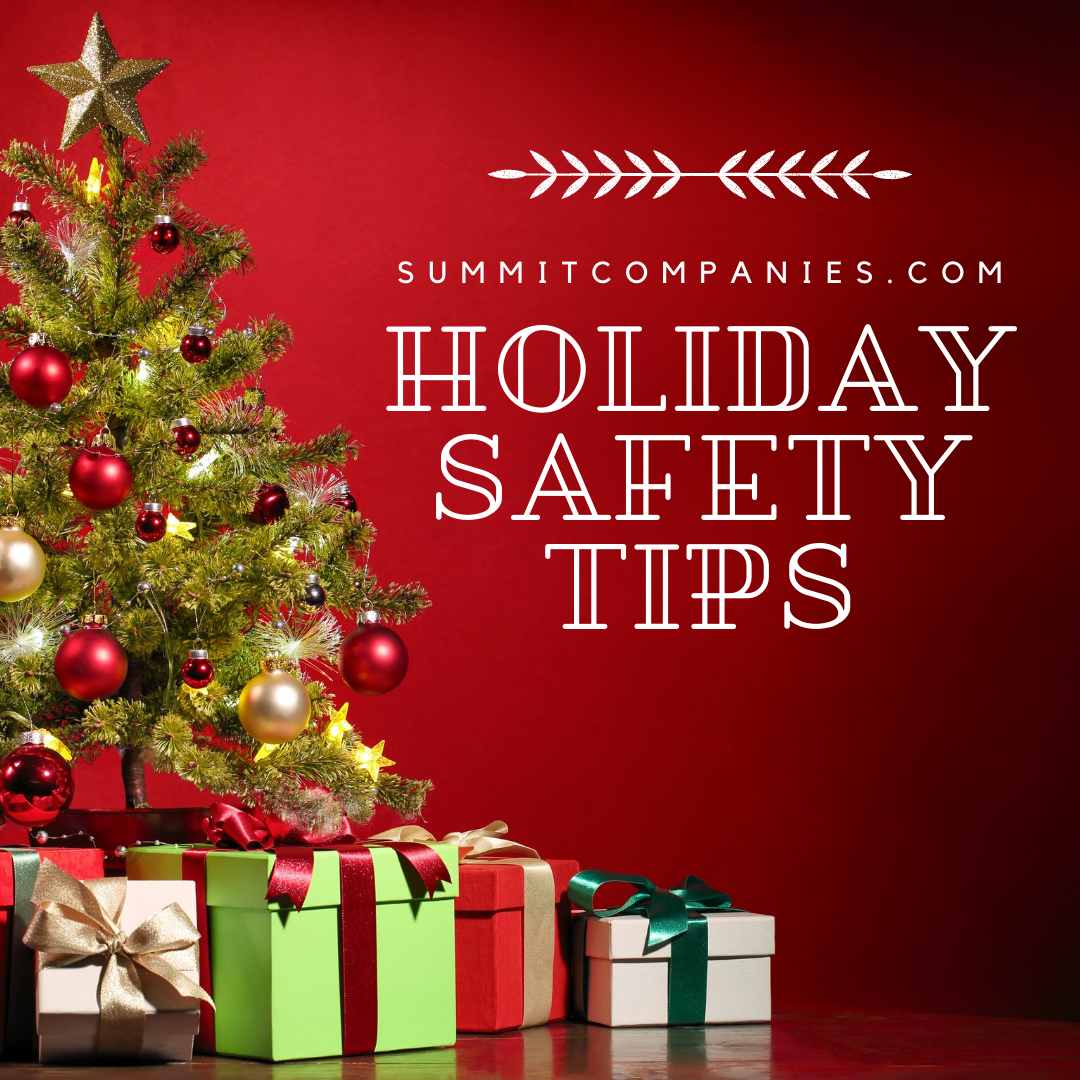 The holidays create a cozy atmosphere for loved ones to gather and celebrate. It's a lot of work to get your home ready for guests. Holiday fire protection and security is important to consider for a stress-free holiday season. Make sure to check your smoke detectors and get your fire alarms inspected. Include these holiday safety tips in your seasonal planning to keep your home and loved ones safe.
Fa La La Lights
Many love seeing all the Christmas lights inside and out. Lighting creates a spirited ambiance. Before you string the lights, make sure that you follow these holiday light safety tips to avoid fires:
Do not connect too many strings of lights together. Follow your user manual that came with the lights and think about your home's circuits. Typically, incandescent lights allow for fewer strings to safely connect than LED lights.
Use fake candles over real ones. While candles offer that warm glow and sometimes cheery scents, they are a top holiday fire hazard. With all the excitement of the holidays, it can be easy to forget to blow out a candle or place it too close to flammable objects.
Ensure your outdoor lights are outdoor-rated and indoor for indoors. Today most lights are safe for both indoors and out, but that's not always the case. Outdoor lights are designed to handle the wintery elements. If you have an older string of lights and aren't sure, it's better to think about purchasing new lights this year.
Only use lights that are tested and certified for decorative use. Lights are designed and tested for specific purposes.
Do not hang anything from your existing lighting. While some paper snowflakes, garland, or other holiday decorations may easily hang from your existing lights, use clips, nails or hooks to hang them instead.
Cooking Figgy Pudding (or other holiday dishes)
Looking for holiday cooking safety tips? Check out our other blog post on tips to avoid a home kitchen fire during all of your Christmas baking. Don't forget to get your home fire extinguisher inspected too!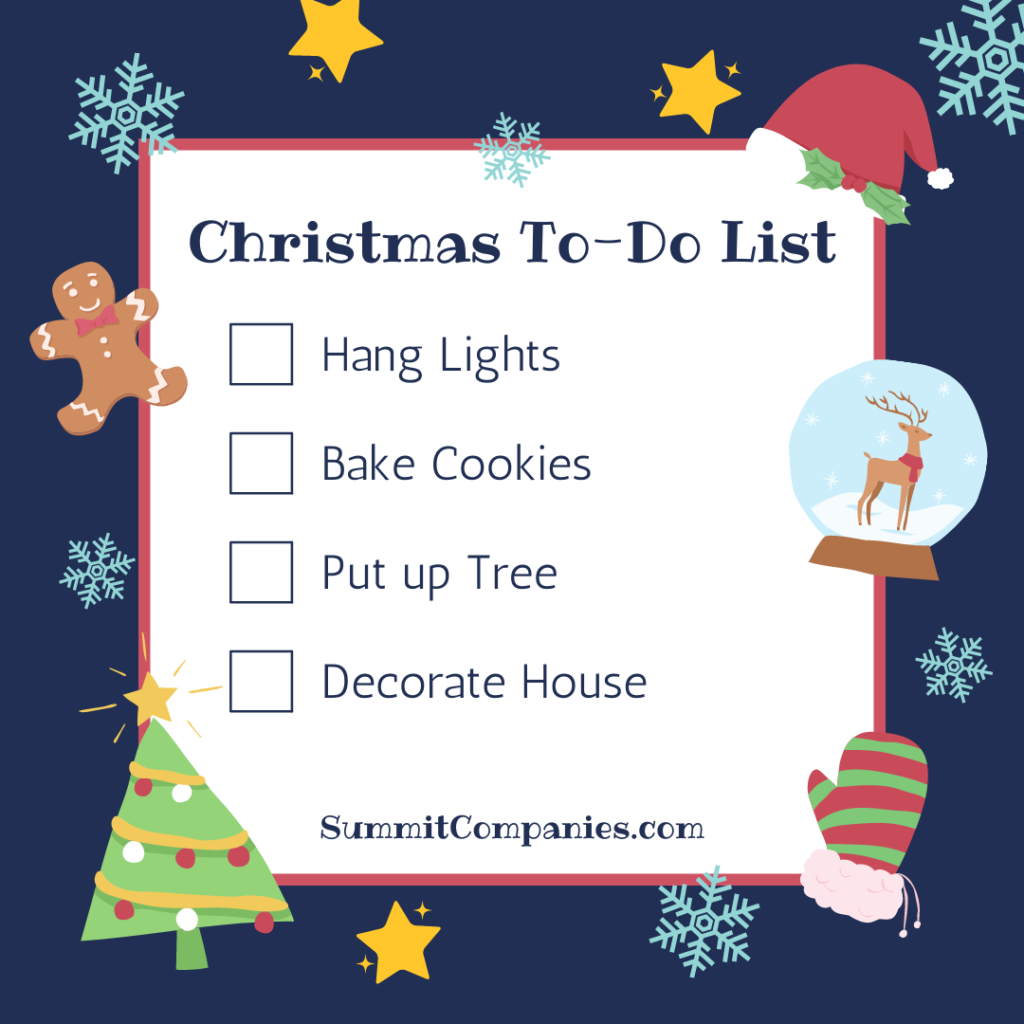 Oh Christmas Trees!
There's nothing more iconic than a Christmas tree at home. If your home already gets chaotic during the holidays, consider a fake tree. Fresh Christmas trees are high maintenance and require lots of attention to not only keep looking great, but to also keep your house safe from a fire. Many apartments, condos, and other multi-residential housing prohibit real trees for this reason. Fake trees can't replace the scent or feel of a live fir or evergreen tree though. Especially if this is your first time purchasing a real Christmas tree, check out these helpful fire protection reminders for your tree:
Select a fresh tree – check to ensure the needles are secure to the tree. If they fall off when you touch them, the tree isn't so fresh. A dry, older tree is a greater fire hazard.
Place the tree away from anything flammable or heat sources themselves. While it's picturesque to have the tree by the fireplace, make sure the tree is a safe distance away. If you have a wood-burning fireplace, consider placing your tree even farther away as the crackling and sparks are unpredictable. For electric and gas fireplaces, three feet should suffice. Consult your fireplace manual for safe clearances to combustibles.
Keep your tree hydrated! Make sure your tree has plenty of water in the stand and continue filling it up throughout the season. The drier the tree, the more flammable it becomes.
Before you leave the room or head to bed, make sure to turn of the lights on the Christmas tree. According to NFPA, "Nearly one in five Christmas tree fires were started by decorative lights." Enjoy the beauty of the lighted tree, but keep it off when you're not around to keep an eye on it.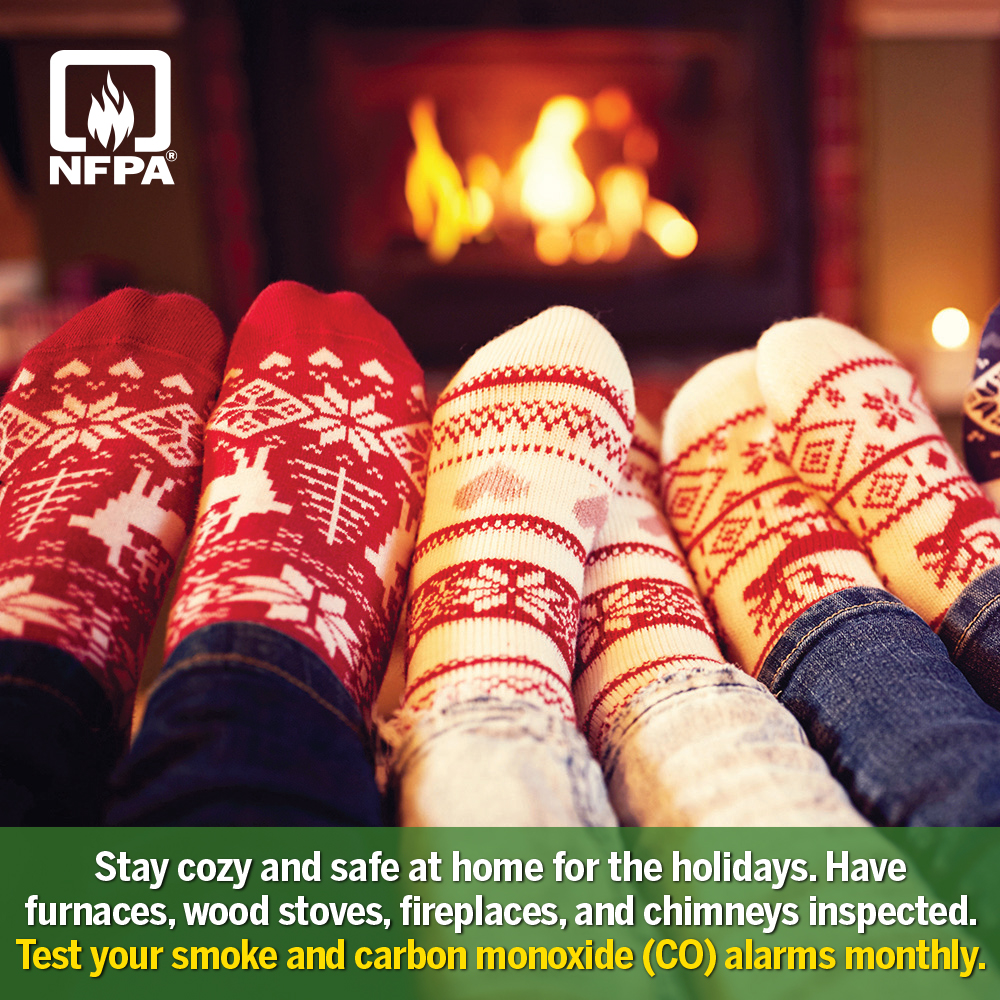 Deck the Halls and Spaces
Garland, wreaths, figurines, nutcrackers, ornaments… the list goes on. It's always exciting to see new decorations and designs in stores every year. Before you know it, you can easily have bins and bins of Christmas decorations stored away. As you break those bins out, keep these holiday decorating safety tips in mind to minimize hazards and have a fire-free holiday:
Keep decorations away from heat sources. Did you know that, according to NFPA, more than 2 out of 5 fires caused by decorations are due to them being placed too close to a heating source?! Whether they're flame resistant or not, it's always best to keep items away from your fireplace, radiator, etc. This includes stockings! Make sure your Christmas stockings are placed high above the fireplace. Check your fireplace's user manual for the safe distance to hang your Christmas decorations.
Do not place your Elf on the Shelf on or near lights and heating sources. Your magical elf will melt or burn as even lights get very warm.
 Keep decorations away from exits. In case of a fire at your home or commercial space, decorations should not obstruct your exit paths. While holiday decorations are usually temporary, a fire or other emergency evacuation can happen at any time.
Less is more! While it's easy to overdo it with holiday decorations and wanting to create a cheery environment, it's safer to keep decorations simple and unobstructive.
If you're decorating your business or workplace, these safety tips apply to office, hotel, restaurant, and other commercial spaces too. Make sure to share these tips with your peers and loved ones to keep everyone secure and protected. Unsure if your building has top-notch fire protection and security? Contact our fire protection experts for a consultation. They're available 24/7 for your fire protection services, even on holidays!