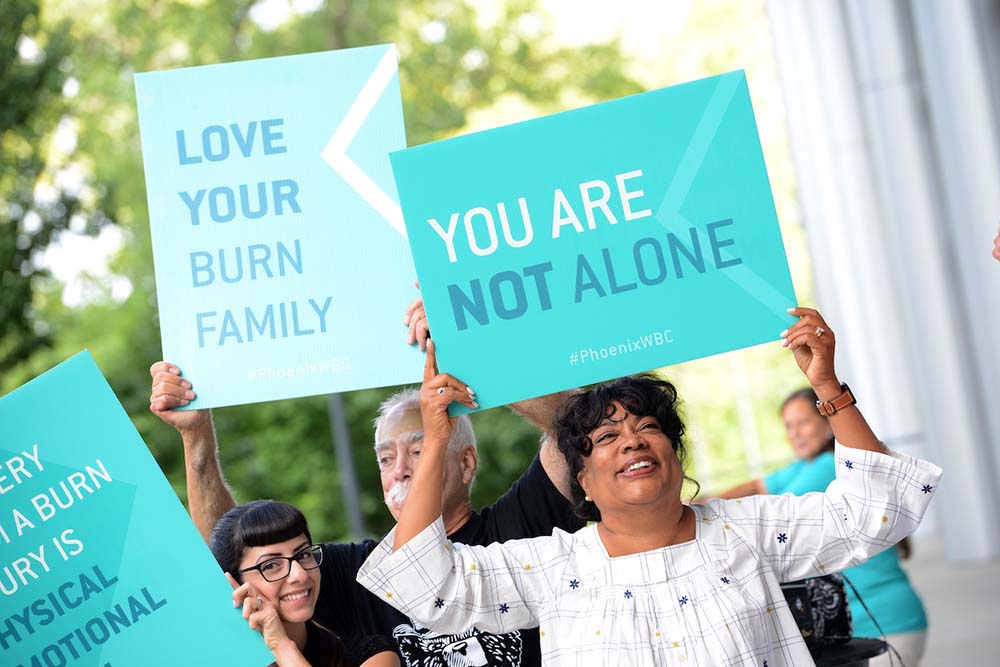 Summit Companies is proud to support the Phoenix Society for Burn Survivors, a nonprofit dedicated to supporting burn survivors and their loved ones by profoundly advancing lifelong healing, optimal recovery, and burn prevention through a united community on a global scale.
To empower the burn community, the Phoenix Society provides a wide range of programs and resources. Some of the services they offer include:
Connecting survivors and their loved ones with others who have experienced similar trauma.
An online community consisting of a virtual support group, live and weekly peer chats, and a Facebook feed.
Journey Magazine, a free publication for the burn community that includes resources, stories, and updates.
Resources and support for kids with burn injuries, their parents and siblings, and children of burn survivors.
The Journey Forward, a kit provided to ease the transition from hospital to home, a critical milestone for survivors.
The Resource Marketplace, an extensive list of courses and webinars designed for survivors, their loved ones, and allies of the burn community.
The annual Phoenix World Burn Congress, a conference developed by burn survivors, for burn survivors. It is the world's largest gathering of burn survivors, their families, burn care professionals, and the fire service industry. Below are a few testimonials from past attendees.
"This was an experience of a life time.  My life has been changed – I am renewed. I have seen my son smile and light up again. Something I haven't seen in years." – Brenda

"There are no words to describe it. I could tell of events, people, and testimonies, but none would begin to transfer what I experienced. Truly an experience for the heart, mind, and soul that WILL CHANGE YOUR LIFE." – Anonymous attendee

---
Summit Companies firmly believes in the mission and purpose of the Phoenix Society and praise their efforts to provide valuable support to those suffering from a burn injury.
Summit Companies take pride in making an annual financial donation of $25,000.
We encourage all to support the Phoenix Society and their great work toward building a strong and giving community for burn survivors.
Even $50 can provide personalized wellness services and support to two burn survivors through their information and referral programs, reaching an average of 1,800 survivors per year!