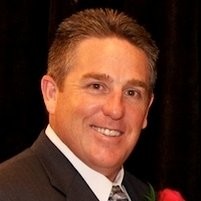 Summit Companies welcomes Rob Martin as the new Director of Fire Alarm & Security. Rob is an accomplished sales executive with more than 17 years of experience in the fire life safety arena. He's an industry expert with an impressive background in product sales, business planning, sales training and leadership, as well as a strong focus on customer advocacy.
Rob has spent the last several years of his professional career at Honeywell where he was most recently the Western US Sales Director for NOTIFIER. In this role he was responsible for achieving sales goals, managing relationships, and developing innovative strategies for business growth for the western half of the US and Canada.
In his new role as the Director of Fire Alarm & Security within SFP Holding (Summit Companies), Rob will be responsible for corporate development services at Summit Companies as it relates to fire alarm and security. Rob will focus on driving growth and market expansion related to fire alarm, security, and clean agents/engineered fire suppression systems, while building and enhancing vendor relations, as well as identify efficiencies and streamline processes. He is a resource for all of our fire alarm professionals.
Rob currently resides in Kansas City, MO with his family. Rob is very involved with his three teenage boys in sports, scouts, school activities, and life fun. In Rob's spare time he enjoys traveling, working around the house, and tinkering on cars when time permits. Rob is best known for his large personality.
Welcome to the Summit team, Rob!