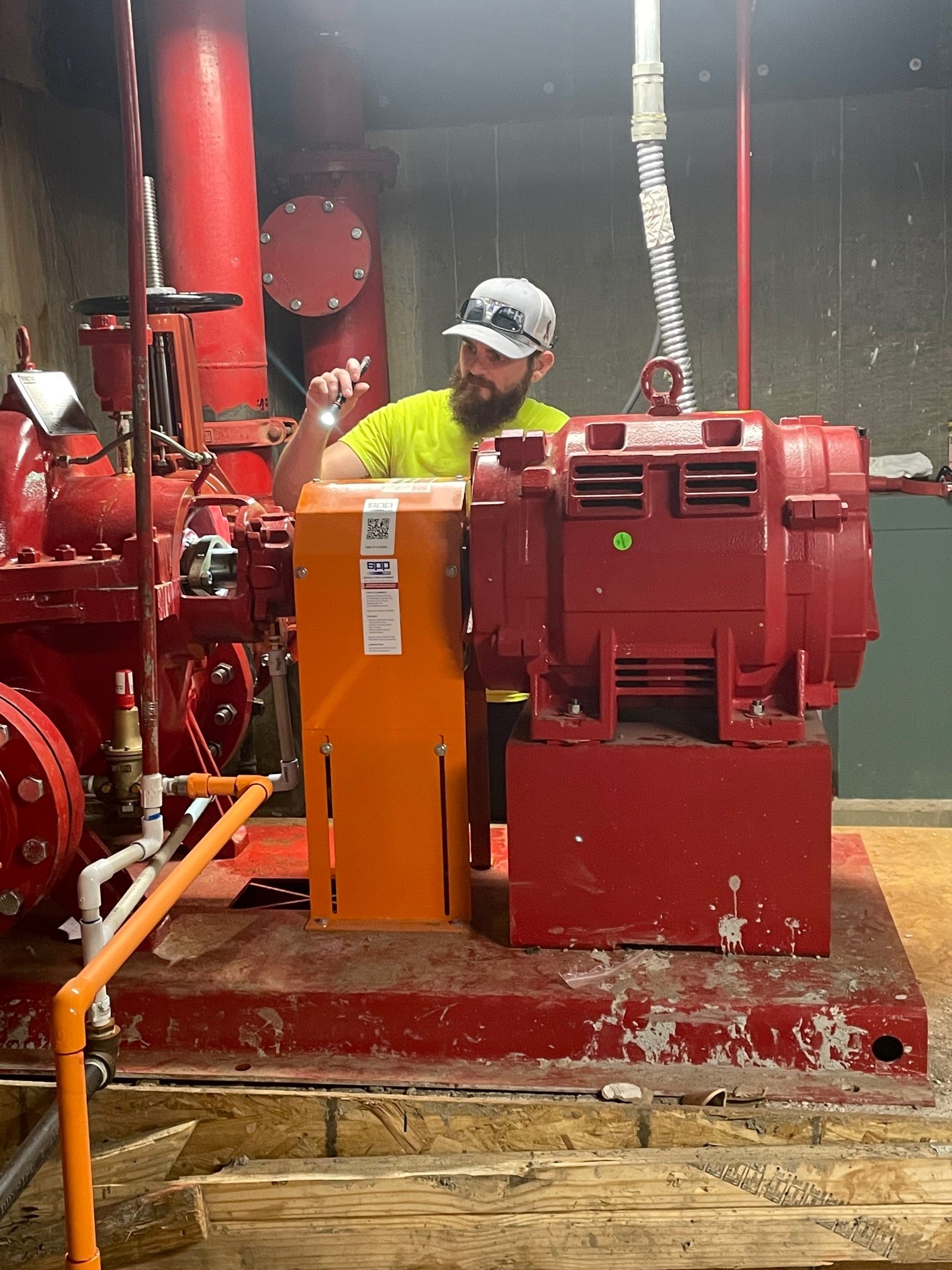 Fire protection, life safety, and security were deemed essential throughout the pandemic. The teams across the United States continue to operate with enhanced health and safety protocols. The Summit Fire & Security team in College Station, Texas also utilized their expertise to speed COVID-19 vaccine efforts.
The Summit Fire & Security branch in College Station, Texas was at the heart of medical COVID-19 initiatives. The team became a part of Operation Warp Speed: a partnership among several federal agencies, universities, and private firms with the goal of developing, manufacturing, and distributing millions of COVID-19 vaccine doses by the end of 2021.
The College Station team provided fire safety and security services to top COVID-19 vaccine manufacturing facilities in the area. These services included inspections, maintenance, and repairs of the current structures as well as engineering, installations, and repairing of fire safety systems for portable biomedical laboratories, or pods. These pods were highly advanced and complex in their production and requirements for usage. Summit Fire & Security's part in their creation and maintenance required immense thoroughness, expertise, and efficiency. These pods were used at the manufacturers and also shipped to other locations in order to speed the COVID-19 vaccine processes.
Summit Fire & Security experts were typically on-site among other trade professionals to be ready for immediate action during the projects. Having multiple professionals on-site at any given moment minimized delays and sped the process along to reach the progress point the nation is at today with COVID-19 vaccine distribution. The uncertainty of the pandemic also brought its challenges to these projects. The Summit team had to be highly organized, efficient, and communicative in their efforts throughout the process.
The College Station branch will continue to have a part in Operation Warp Speed and be of service to these entities. All while also offering the same high-quality experience customers have come to expect. Summit Companies and Summit Fire & Security, a wholly owned subsidiary of SFP Holding, Inc., appreciates the hard work, dedication, and expertise each team member has brought to serve these customers, their community, and our nation.
Looking for a fire safety and security expert near you? Contact us for all your fire protection, security, and life safety needs.
About Summit Fire & Security
Summit Fire & Security is headquartered in Reno, Nevada (incorporated as A-1 National Fire Co.) and is a wholly owned subsidiary of SFP Holding, Inc. To learn more, visit the website.