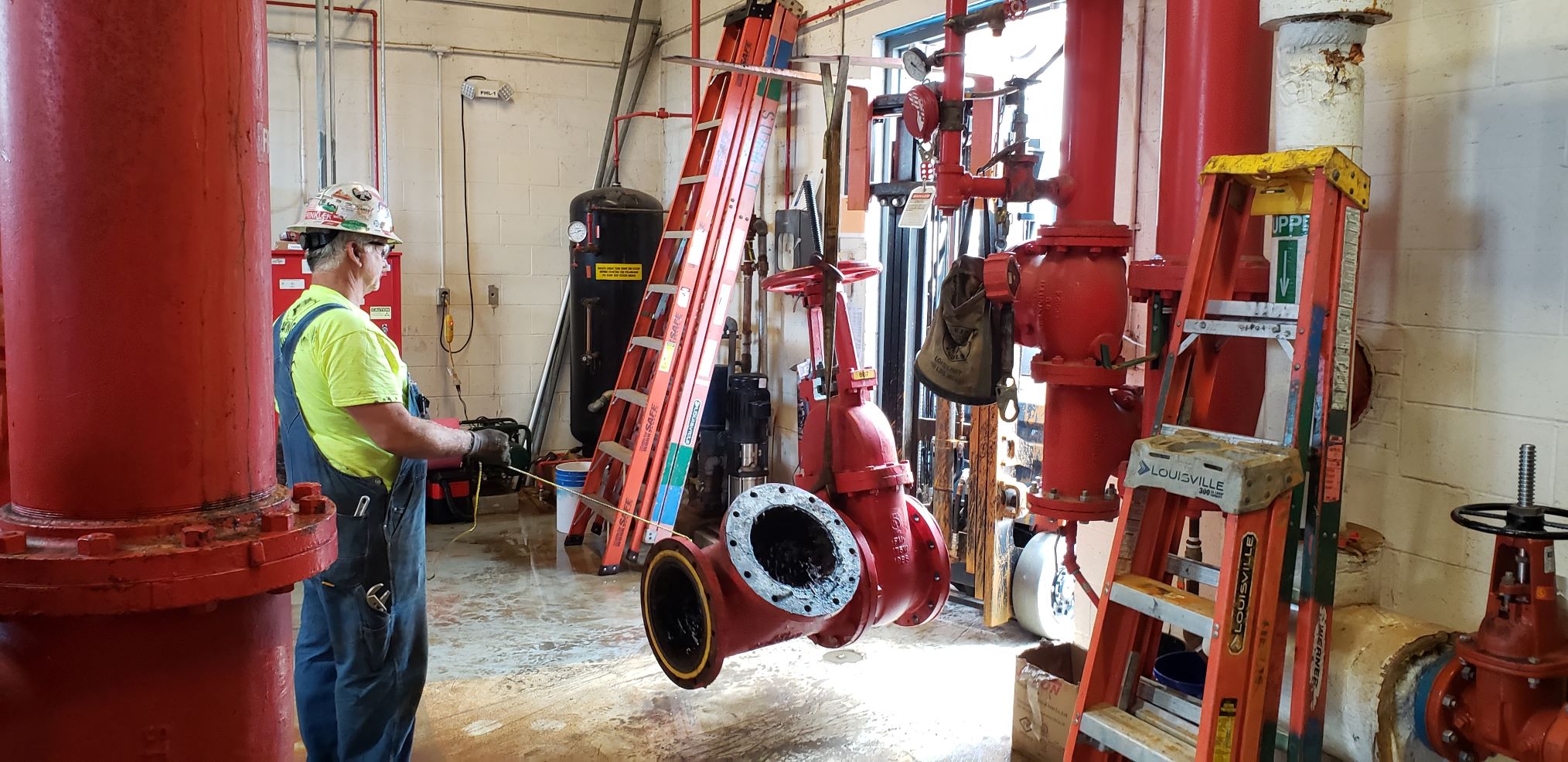 The Industrial Team at Summit Fire Protection was hard at work over Memorial Day Weekend. After a year of planning, the team had a four-day window to completely replace the heart of a fire system at a commercial graphics plant located in Missouri. The plant, which has been open since 1971, covers 769,000 sq. ft. across 229 acres.
In order to meet the deadline and open the plant back up for operations by Tuesday morning, the team had to complete the following work:
Take down two 300,000 gallon fire water tanks
Demo the fire water piping between the fire water tanks and fire pumps
Re-install all the piping
Re-pack the fire pumps
And some additional upgrades to update the 50-year-old fire pump system to code compliance with modern building codes.
The valves that the Industrial Team replaced were from the original system put in place over 50 years ago. All of the work completed, including replacing the piping and re-packing the fire pumps allowed some necessary upgrades that helped ensure the system's code compliance with modern building codes.
"The massive project that the Industrial Team completed at the plant was critical to maintaining fire protection in the building. The team was extremely competent and hard-working. As you can imagine with a 50-year old system, there were a couple hiccups along the way. The team was flexible and pushed through to finish ahead of schedule, allowing the plant to open back up for operation on Tuesday morning. I couldn't have asked for a better team – they were fantastic," stated the customer's lead engineer on the project.
Congratulations to the Industrial Team at Summit Fire Protection for the successful completion of the project!