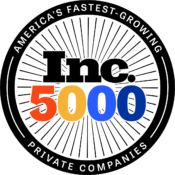 Twin Cities company emerging as national leader in fire and life safety industry after several recent acquisitions
Summit Companies, a national leader in comprehensive fire and life safety solutions, today announced it ranks No. 3,417 in the 2020 edition of the Inc. 5000 list, the most prestigious annual ranking of the nation's fastest-growing private companies. Being named to the list underscores Summit Companies' emergence as a national leader in large-scale fire detection and suppression, as well as its rapid growth, built on superior customer service and an aggressive acquisition strategy.
"In addition to Summit's impressive organic growth, since the beginning of 2018 Summit Companies' subsidiaries have acquired more than 30 companies to help us add core capabilities in our existing markets and expand into new geographies," said Jeff Evrard, CEO of SFP Holding, Inc., the parent company of Summit Companies. "But we aren't adding just to grow; we care deeply about finding and working with companies and professionals who are just as committed as we are to quality service and true partnerships with clients. This award validates and recognizes the hard work and dedication of every single member of the Summit Companies team, and we're extremely proud of them."
Each year, the Inc. 5000 list represents a unique look at the most successful companies within the American economy's most dynamic segment—its independent small businesses. The 2020 Inc. 5000 achieved an incredible three-year average growth of over 500 percent, and a median rate of 165 percent. The Inc. 5000's aggregate revenue was $209 billion in 2019, accounting for over 1 million jobs over the past three years. Complete results of the Inc. 5000, including company profiles and an interactive database that can be sorted by industry, region, and other criteria, can be found at www.inc.com/inc5000.
"The companies on this year's Inc. 5000 come from nearly every realm of business," says Inc. editor-in-chief Scott Omelianuk. "From health and software to media and hospitality, the 2020 list proves that no matter the sector, incredible growth is based on the foundations of tenacity and opportunism."
About Inc. Media and the Inc. 5000 List
The world's most trusted business-media brand, Inc. offers entrepreneurs the knowledge, tools, connections, and community to build great companies. Its award-winning multiplatform content reaches more than 50 million people each month across a variety of channels including websites, newsletters, social media, podcasts, and print. For more information, visit www.inc.com.
Its prestigious Inc. 5000 list, produced every year since 1982, analyzes company data to recognize the fastest-growing privately held businesses in the United States. The 2020 Inc. 5000 is ranked according to percentage revenue growth when comparing 2016 and 2019. To qualify, companies must have been founded and generating revenue by March 31, 2016. They had to be U.S.-based, privately held, for profit, and independent—not subsidiaries or divisions of other companies—as of December 31, 2019. The minimum revenue required for 2016 is $100,000; the minimum for 2019 is $2 million. Companies on the Inc. 500 are featured in Inc.'s September issue, and can be found at http://www.inc.com/inc5000.
Contact Summit Companies to learn more!