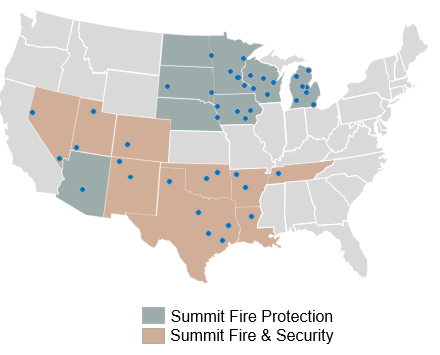 The continued growth of Summit Companies, through its subsidiaries, has been recognized in a recent article published by Forbes. As the article states, the fire safety industry is a "hot bed of M&A activity" and Summit is among the fast-growing companies in this space.
The growth of Summit Companies was also recognized with the 2020 Inc. 5000 Award, given to America's fastest-growing private companies.
We're proud of our teams and the hard work they put in every day as we continue to stand out as a leader in this space.