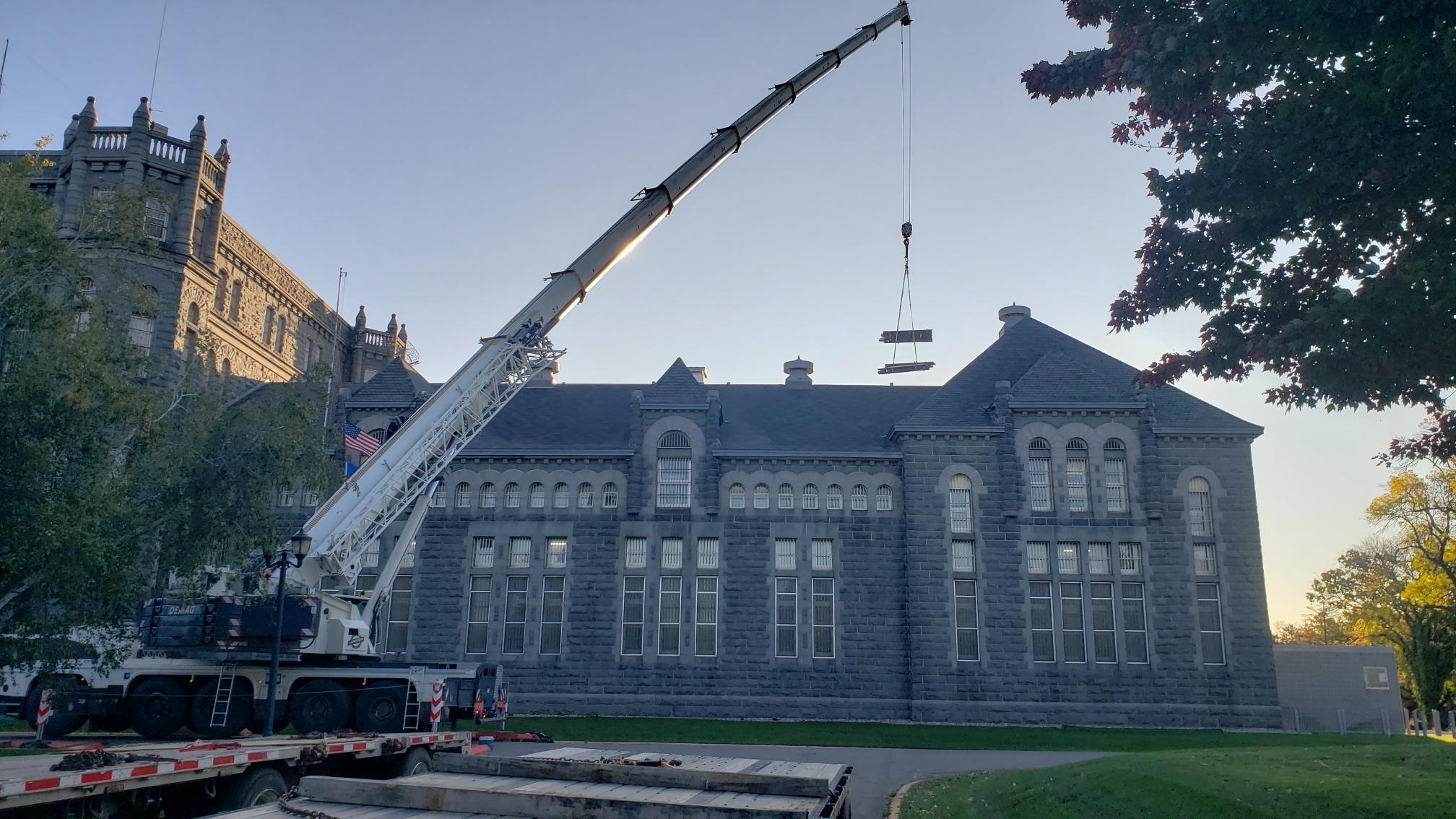 Recently the Summit Fire Protection team in St. Cloud was hired for a sprinkler installation at a prison. The St. Cloud Correctional Facility was in need of a new sprinkler system, and Summit Fire Protection was hired for the tricky job of installing a new fire sprinkler system. Because this is an active correctional facility, the project required careful planning and a lot of coordination between the different teams and the general contractor. Through the leadership of the Summit Fire Protection team, the project went smoothly and was successful.
A sprinkler installation at a prison isn't a normal jobsite by any means – the material had to be craned over the prison wall into a courtyard. Because each area had to be completed before work on the next area could begin, this process of coordinating the crane and material deliveries occurred three times. Along with all the special coordination, the entire sprinkler system was installed in a mechanical chase between the living units.
"This was a challenging project that required Summit Fire Protection to think differently about how we could stay safe and complete the job successfully. Hats off to the Summit Fire Protection foreman Doug Christensen, project manager Jeff Ohman, superintendent Eric Berg and designer Corey Grimm on a job well done," states Jeff Jacobson, Fire Sprinkler Manager in St. Cloud.
Contact Summit Companies today for all of your fire protection needs!