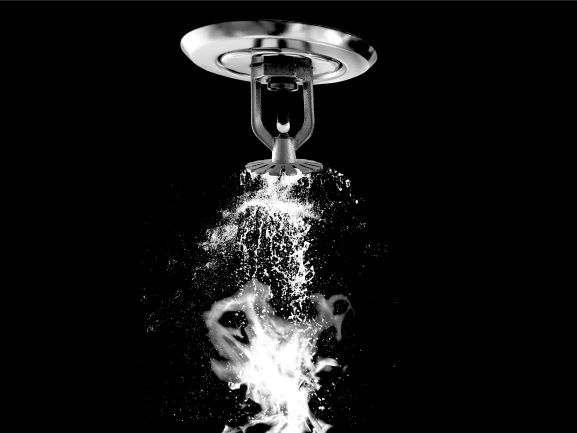 A building fire in downtown Duluth was the second to go up in flames in just a few weeks. Firefighters spent most of the day extinguishing the flames in what used to be an antique and bike shop. The streets were shut down and lives were put in harms way to attempt to save the building.
Fires happen every day in commercial properties. However, the extent of the damage is often determined by the presence of fire sprinklers. It's well known in the fire protection industry that fire sprinklers save lives and buildings. In this story, the building did not have sprinklers and the damage is potentially a complete loss.
Jake, a Summit Fire Protection employee out of the Duluth, MN branch was at the scene of the fire. Having worked in the fire protection industry for many years, Jake has witnessed first-hand the benefits of a fire sprinkler system. As Jake stated in the article, this fire could have been avoided. When a fire broke out earlier that morning in a different building, the fire department was in and out in less than an hour because the fire sprinkler system was triggered and extinguished the flames with no problem.
SFP Holding, Inc. (Summit Companies), through its subsidiaries, provides premier fire and life safety services with an expanding national presence. Since 1999, Summit has been a leader in the fire and life safety space with experience and capabilities that create a one-stop-shop solution for fire detection and fire suppression on a local and national scale. Summit Companies' subsidiaries, including Summit Fire Protection, meet all of a customer's requirements for fire protection, fire security, consulting and engineering services. This story is proof that fire sprinklers save lives and buildings. Contact Summit Companies today.