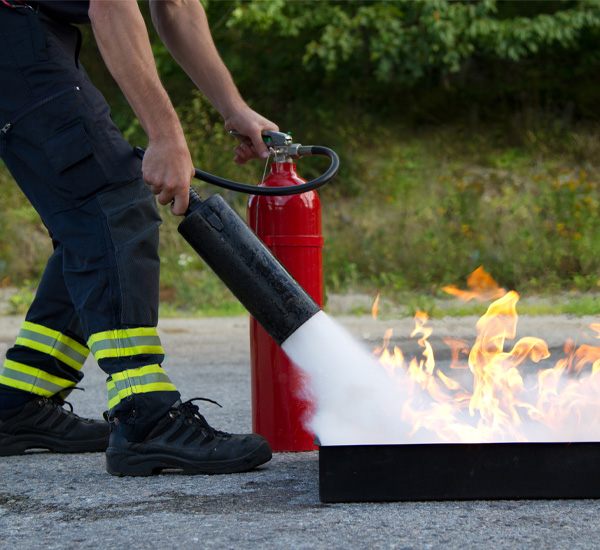 It's National Fire Prevention Week, which makes it a good time of year to promote fire safety in your home and business. Fire safety starts with understanding how to protect yourself, your home and your business. It can be as simple as placement of fire extinguishers to scheduling regular fire alarm inspections and testing. As a leading fire protection company, Summit Companies employees are experts in keeping businesses and people safe from fire. According to the National Fire Protection Association (NFPA), cooking equipment causes 49% of all U.S. home fires, 21% of the home fire deaths, and 45% of the injuries, on average each year. This #FirePreventionWeek, the NFPA is focusing on fire safety in the kitchen. Simple but important actions can keep you safe in the kitchen.
Tip for the day: Keep your fire extinguisher in a location easily accessed during a kitchen fire and know how to use it.
People tend to keep their home fire extinguisher under their kitchen sink, which is often in close proximity to the stove and can't be safely accessed in the event of a fire. Proper location and accessibility of the fire extinguisher is extremely important.
It's easy to panic when you see a fire on the stove – adrenaline is flowing, and you grab the fire extinguisher and stand right up to the fire and blast away. This will splash the flaming grease out of the pan and actually spread the fire and make things much worse. The best approach is standing back 8-10 feet and discharging the extinguisher.
Are you familiar with the different types of fire extinguishers and which is best to use? Stay tuned – the next topic will cover the types of fire extinguishers and the best options for fire safety in your home and business.
To find out more about fire protection and fire safety, contact us today!