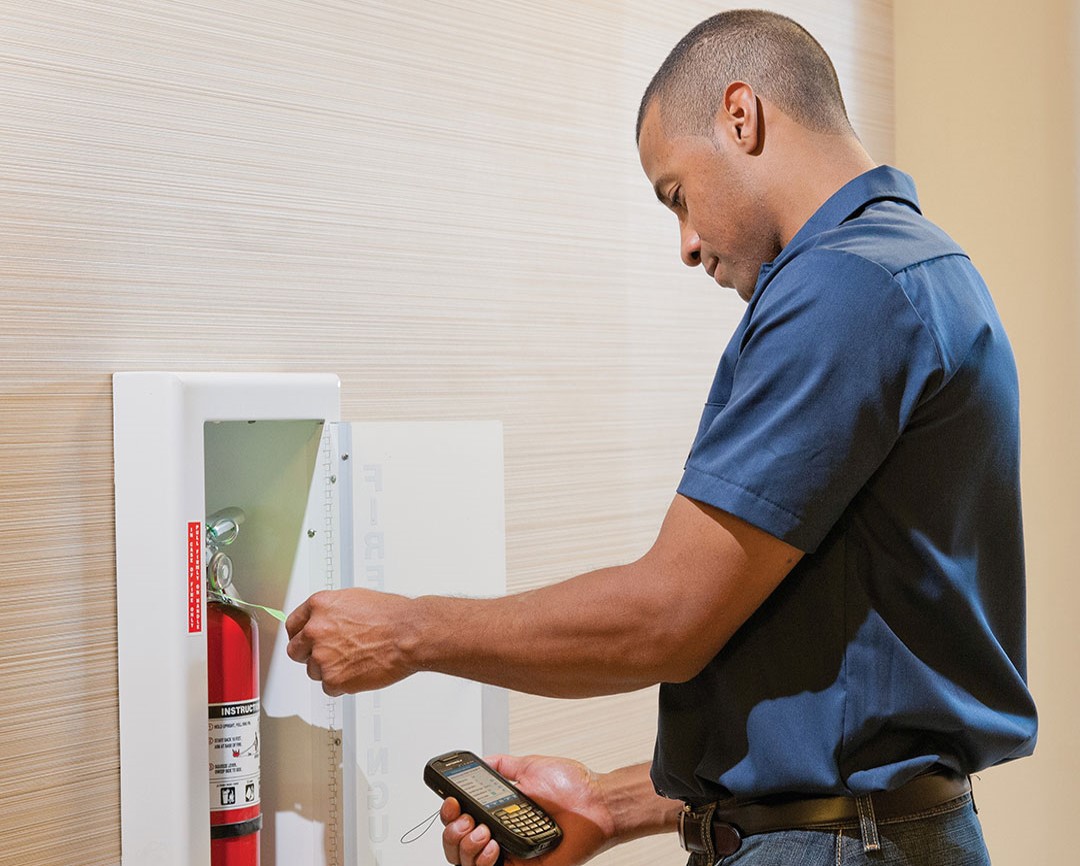 As a leading fire protection company across the United States, Summit Companies wants to help prevent as much fire damage as possible, not only by providing the best in fire protection systems, but also by alerting businesses to things they can do every day to help prevent a fire altogether.
Here are some simple, yet extremely effective workplace fire safety tips:
Train your employees. Holding regular training and safety demonstrations about fire safety in the workplace can go a long way toward preventing a fire.
Make sure all employees know your company's fire safety protocols including what to do in the event of a fire and how to react safely.
Create a preparedness plan and conduct regular training sessions.
Train them on how to safely use a fire extinguisher.
Help them see the importance of only smoking in designated areas and properly disposing of all cigarettes and ashes.
Make sure employees understand how vital it is to turn off all space heaters before leaving work as well as making sure no candles are left burning overnight.
Train employees on proper storage of any flammable materials.
Ensure that they understand the importance of keeping all exit paths and stairways clear and avoiding all unnecessary clutter.
Follow OSHA and NFPA Guidelines. There are safety standards and regulations put in place to help businesses better prevent fires in the workplace. Both OSHA and NFPA provide a set of rules and guidelines to ensure fire protection and safety. Make sure that you meet all of their requirements to remain up to code and secure.
Regularly inspect electrical equipment. One of the leading cause of fires in a workplace is faulty electrical equipment. Loose wires, overloaded plugs and bad connections can all result in fires.
Make sure all employees know the importance of only using equipment that is in good working condition. And inspect all electrical equipment and cords regularly. Be sure not to overload outlets or extension cords. Don't use frayed or broken electrical cords.
Have your Summit Companies systems inspected regularly. In the event your business does experience a fire, a well-maintained fire protection system can save lives and help to minimize property damage.
It's vital to have all your fire safety systems including fire alarms, fire sprinkler systems, extinguishers, fire doors, etc. tested and inspected at least annually or according to NFPA codes and manufacturers' requirements.
If you're getting ready to re-open your business in the midst of COVID-19, it's a great time to have all fire systems inspected to ensure they are working correctly.
A licensed and experienced alarm company like Summit Companies can make sure all your fire and life safety systems are inspected on schedule and well-maintained. With 24/7 emergency service and support and offices throughout the country, Summit is your one solution for all your fire protection system needs. Contact Summit Companies today.