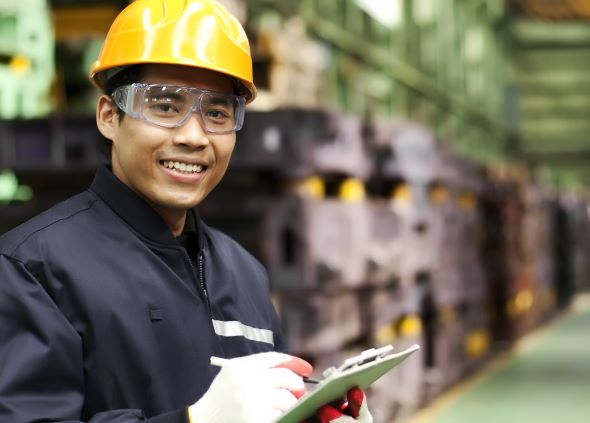 Let's be honest, many people are not fire alarm fans. As a child they recall being scared out of their wits when they had to conduct fire alarm drills at school. The loud noise and flashing lights startled them, and they were instructed to exit the building in an orderly fashion. An imprinted memory that everyone remembers to this day. As adults, many have experienced being jolted to attention when hearing the fire alarm in a commercial building, whether it is in a place of work or shopping, or maybe while staying at a hotel. Because of the famed irritation and annoyance, fire alarm systems do not stand a chance for being a favored or desired system in any building.
It gets no better for commercial building owners. Commercial buildings are required by code to have a fire alarm system installed in the building prior to being allowed to open for business. The fire alarm has to be installed by code, it has to perform to code, it has to be tested per code, and the Authority Having Jurisdiction (AHJ) has to sign off on the completion and performance of the fire alarm system. Then the fire alarm system is inspected annually, and tested for proper functionality, again per code. Building owners view this as an annoying process and unnecessary expense because they don't experience a tangible benefit that will contribute to the operation or growth of their business. Consider the fact that a camera security system will provide viewing of events, and a security card access system will provide limited and controlled access to the building. Even a new phone system will provide business efficiencies. But a fire alarm system, what does that have to offer?
Fire Alarms – A Necessary Part of Protecting Life and Property
What many do not understand is that the fire alarm system is a LIFE SAFETY SYSTEM. It is bound by national fire codes such as NFPA (National Fire Protection Association), as well as building codes such as IBC and UBC (International Building Code and Uniform Building Code). The fire alarm system is designed to protect occupants and get them out of the building as soon as possible, as well as notify the fire department of a fire. There is a misconception that people perish in a fire because of the fire itself. People die in fires because of smoke inhalation. As a fire is fueled for burning, it consumes oxygen and materials. This consumption reduces the levels of oxygen in the air for the occupants. In addition, the synthetics used to manufacture modern day items release toxins into the air when burned. The combination of reduced oxygen and increased toxins in the air significantly restricts access to clean and breathable air. Increased smoke density contributes to disorientation and significantly reduced vision. And oftentimes, people will pass out before they can even find an exit. Without a properly functioning fire alarm system, the risk of getting trapped in a burning building is greatly increased.
Fire Alarms – Here To Stay
Since the fire alarm system is a life safety system, it is not a system that will be going away. It is here to stay, and it should be. It is imperative that building owners understand the importance of the fire alarm system and ensure that the fire alarm is installed by a quality company with fire alarm experience and credentials. In addition, when it is time for annual fire alarm tests and inspections it is equally important that the right company is chosen. Summit Companies is highly experienced in fire alarm systems and has been protecting buildings and people for decades. The fire alarm technicians at Summit Companies will assist from fire alarm installation, to testing and maintenance, to code compliance, leaving the owner with peace and confidence that their occupants are as safe as possible. Don't leave the safety of your property and the people in them up to chance – make sure you give your fire alarm system the attention it needs and deserves.