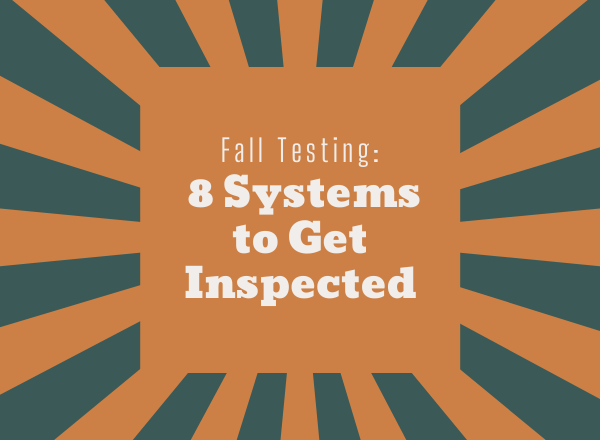 National Tune-Up Day is September 25th. The holiday is an important reminder for homeowners and building owners to get their heating system tested before winter comes. It's also a great reminder to get your other systems checked too! Fall is the perfect time to book your fire and life safety inspections.
Every building is different; each city and state has special codes and requirements too. Please consult your local fire protection experts first on inspection and maintenance recommendations. Here's a list of some top building systems that require at least yearly checkups:
Fire Alarm Systems
Fire Sprinkler Systems
Portable Fire Extinguishers
Suppression Systems
Video Surveillance Systems
Access Control Systems
Overhead, Pager, Audio Visual Systems
Data Center
This list does not include all systems that need annual inspections. If you aren't sure which systems need inspected and how often, your fire protection professional will know.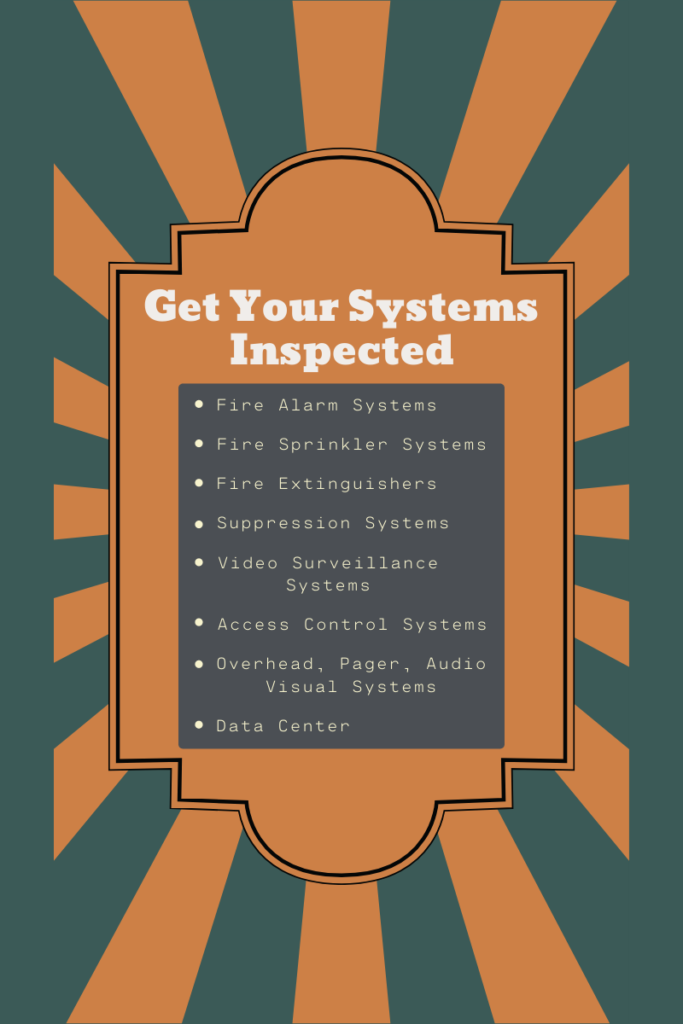 Why should I get my systems inspected?
It's easy to forget about inspections and maintenance as you're running a successful business, combating pandemic uncertainties, or settling into a building after a move. Like anything, even the best fire protection systems need a tune-up. With an ever-changing environment, the systems need maintenance to better adapt over time and keep your assets safe in the case of an emergency.
For older buildings, it's essential to keep up on inspections and maintenance. That way you'll know right away if your property needs an upgraded system and can budget it in. It's also important to schedule your maintenance to ensure your building's systems are up to code. Quite often and sometimes without notification, local rules and regulations change. A certified fire safety expert makes it easy to ensure your building is safe and up to date. These experts frequently work with your local fire marshal and understand the necessary fire codes. They'll take the guesswork out of the necessary maintenance, so you can worry less about your building's safety systems.
Ready to book your inspection and maintenance appointment? Contact our team of experts today.