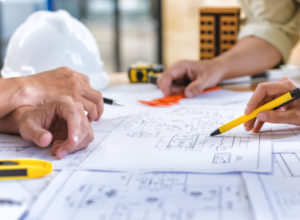 It's that time again! On March 31, 2020 Minnesota adopted the 2018 International Codes (Building, Fire, Existing Buildings, Residential, Accessibility, Mechanical, and Energy codes) along with state-specific amendments. The current applicable codes are called the following:
2020 Minnesota Building Code
2020 Minnesota Fire Code
2020 Minnesota Conservation Code for Existing Buildings
2020 Minnesota Residential Code
2020 Minnesota Accessibility Code
2020 Mechanical/Fuel Gas Code (*effective April 6, 2020)
2020 Minnesota Energy Code
Visit the Department of Labor and Industry's website to see a full list of Minnesota's codes, rules and amendments.
How does this impact projects currently underway?
Ultimately, this is up to the Authority Having Jurisdiction (AHJ). The stage of the project may play a large role in the decision. A project already submitted for permit review may not be required to meet the new code requirements, while a project in the preliminary stages should likely meet newly adopted code. Other projects that were previously approved but have been put on hold for an extended time may potentially be required to meet new code requirements. Every jurisdiction creates their own guidelines – and contacting the AHJ never hurts – so be sure to follow up if you're unsure or give your friendly code consultant a call!
Are there resources for identifying any major code changes?
Minnesota typically adopts a new round of the I-Codes every six years, but the I-Codes are updated on a 3-year cycle. The I-Codes include various methods of identifying changes from one cycle to the next BUT since Minnesota skips a cycle this can make identifying the changes a bit challenging. On top of this, Minnesota amends the base code requirements adding further research and confusion in meeting the proper requirements.
Summit Fire Consulting offers a variety of services, specifically catered to each project type. Our vast work on local and out-of-state projects means that we can confidently apply our code expertise and excellent working relationships to any project – which allows your firm to focus on other aspects of the project without the added stress surrounding code compliance! Give us a call today to see the value in how we streamline code review and ensure your project is meeting all applicable requirements. We can work on your behalf to lead or supplement your team through the code review process with the AHJ.
Additionally, keep a lookout for upcoming seminars related to the code changes or contact our Consulting team to set up a personalized seminar for your group – on any code topic!
LET OUR EXPERTISE BE YOUR RESOURCE.