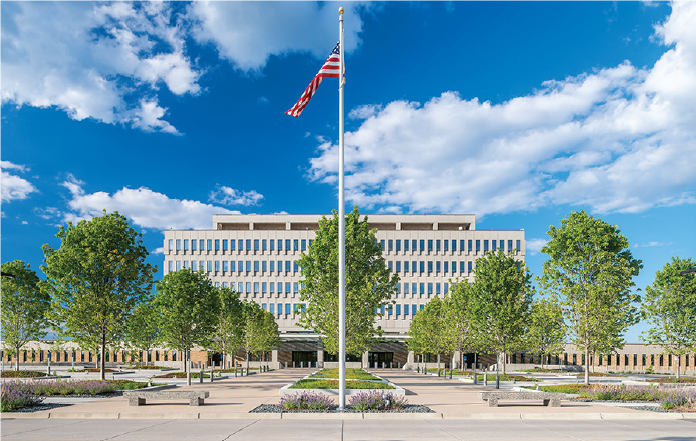 The B.H. Whipple Building, originally constructed in 1965, occupies an 11 acre site located in Fort Snelling, southeast of downtown Minneapolis, Minnesota. The project is a complete modernization of the office building (617,607 SF) and all systems with a focus on energy use reduction.
The building is managed by the General Services Administration (GSA) and utilized primarily for office functions, with multiple federal agencies acting as tenants such as Veterans Affairs (VA), U.S. Fish and Wildlife Service, the Department of Defense and the Department of Homeland Security. The project involved essentially the removal and replacement of all systems, and therefore also included fire sprinkler/standpipe systems and fire alarm system.
Summit was the fire protection engineer on the project and provided code consulting services and design for the sprinkler/standpipe and fire alarm systems. The design included the installation of a fire pump to serve the suppression system design.
The scope of work involved preparing design narratives, design drawings and specifications for contractor bidding, and assistance during the construction phase.
The project received a GSA Design Excellence Award.