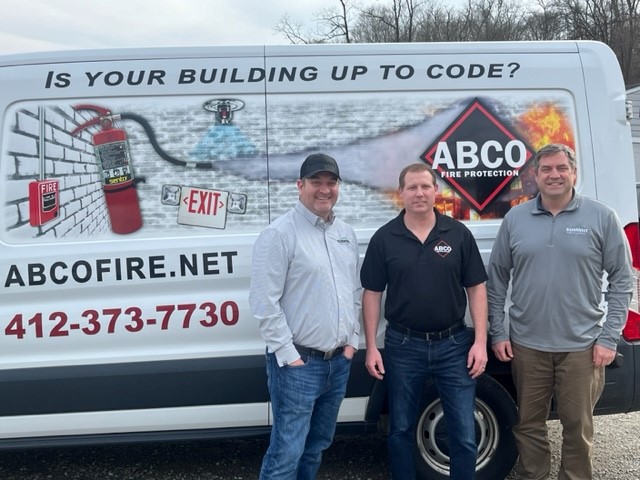 SFP Holding, Inc. (Summit Companies) announced that effective February 7, 2023, Summit Fire & Security LLC, a subsidiary of SFP Holding, has completed the purchase of ABCO Fire Protection Inc. (ABCO).
With more than 50 years of experience and service in the fire protection industry, ABCO has stood by their commitment to deliver outstanding customer service to businesses throughout Pennsylvania. The ABCO team has a solid reputation and deep experience with ANSUL fire suppression, fire extinguishers, pre-engineered, special hazards, emergency service lights, recharge, and inspections and will continue to serve customers and the communities in these locations as they join forces with Summit Fire & Security.
"Since the beginning of our conversations with Matt and Alan and the entire ABCO team, we were confident that bringing them into the Summit family was the right move. They have deep experience in the fire protection industry and a solid reputation across many communities in Pennsylvania. We're excited to begin working with them and expand on all the great things they have built," stated Nic Brown, President of Summit Fire & Security.
"We are honored to have the opportunity to partner with Summit Fire & Security to continue to deliver top-notch service to our customers. We have always taken pride in being a leader in the industry, and having this opportunity, we can provide that on a much bigger scale. The outstanding reputation of Summit is something that we are excited to bring to our employees and customer base," stated Alan Reichl, ABCO Fire Protection.
Summit Fire & Security continues to provide superior service to local and regional customers. Visit www.SummitFireSecurity.com to learn more about other locations and their suite of fire protection, security, and life safety solutions.