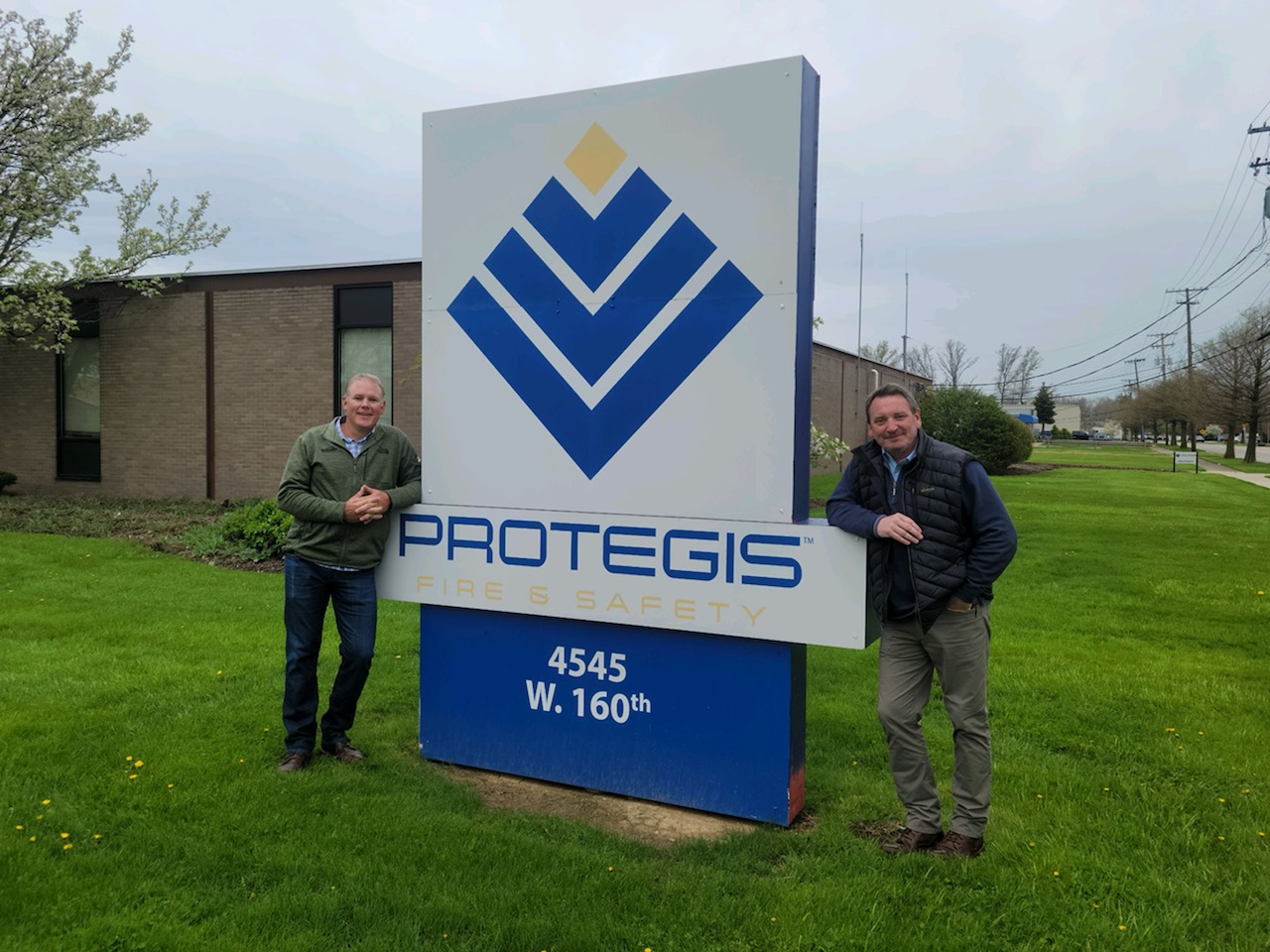 SFP Holding, Inc. (Summit Companies) is proud to announce that Summit Fire & Security, a subsidiary of SFP Holding, has completed the purchase of Protegis Fire & Safety, from Align Capital Partners.
Protegis Fire & Safety has been a dominant and trusted leader in the fire and life safety space for the past several years with branches in Ohio, Kentucky, Central Florida and the Baltimore-DC region. Evolving from a small, reputable company to a large organization serving customers from all industries, Protegis now has 13 locations in 4 states, as well as a National Accounts team serving regional and national customers. They provide installation, inspection, service and repair services for fire alarms, fire sprinkler systems, security systems, fire pumps, extinguishers and fire suppression systems.
"At Protegis, our shared ambition has been to build the best company in fire protection. We've made a great deal of progress on that journey. Becoming part of the Summit team is the logical and exciting next step on that journey – moving us forward a huge leap and bringing substantial benefits to our customers and employees," stated Peter van Niekerk, Protegis CEO.
Acquisitions of this size require a level of care and attention that Summit has become accustomed to over the years. Most recently, Summit Fire & Security acquired Fire & Life Safety America (FLSA), which added 17 locations and 9 states to the SFS map.
"The decision to join forces with Protegis was solidified when we experienced first-hand the cultural alignment and commitment to their customers. Our teams across the nation take pride in their work as they provide a level of expertise and care that cannot be understated in an industry dedicated to protecting lives and property. We strongly believe this will make an incredible partnership and we're really excited about the future together," stated Jeff Evrard, Summit Companies CEO.
"From the beginning, we have been extremely impressed with the passion behind the work they do. This combination and alignment of industry leaders provides unbeatable expertise that complements each other as our companies continue to grow. It's no wonder Protegis has stood out as an industry leader, and we're really excited to welcome them to the Summit Fire & Security team," stated Nic Brown, President of Summit Fire & Security.
The combined expertise, capabilities, and resources of both companies will support Summit Fire & Security as the company continues with an aggressive growth strategy in 2022. The addition of the Protegis locations complements Summit Fire & Security's existing branches, making it a strong fit moving forward. Summit Fire & Security now has 59 locations in 20 states that provide inspection, testing, monitoring, service, repair and installation for fire protection, life safety and security systems. Summit Fire & Security provides solutions to customers across a diverse range of verticals including commercial, education, industrial, government, healthcare, multi-family residential and retail.