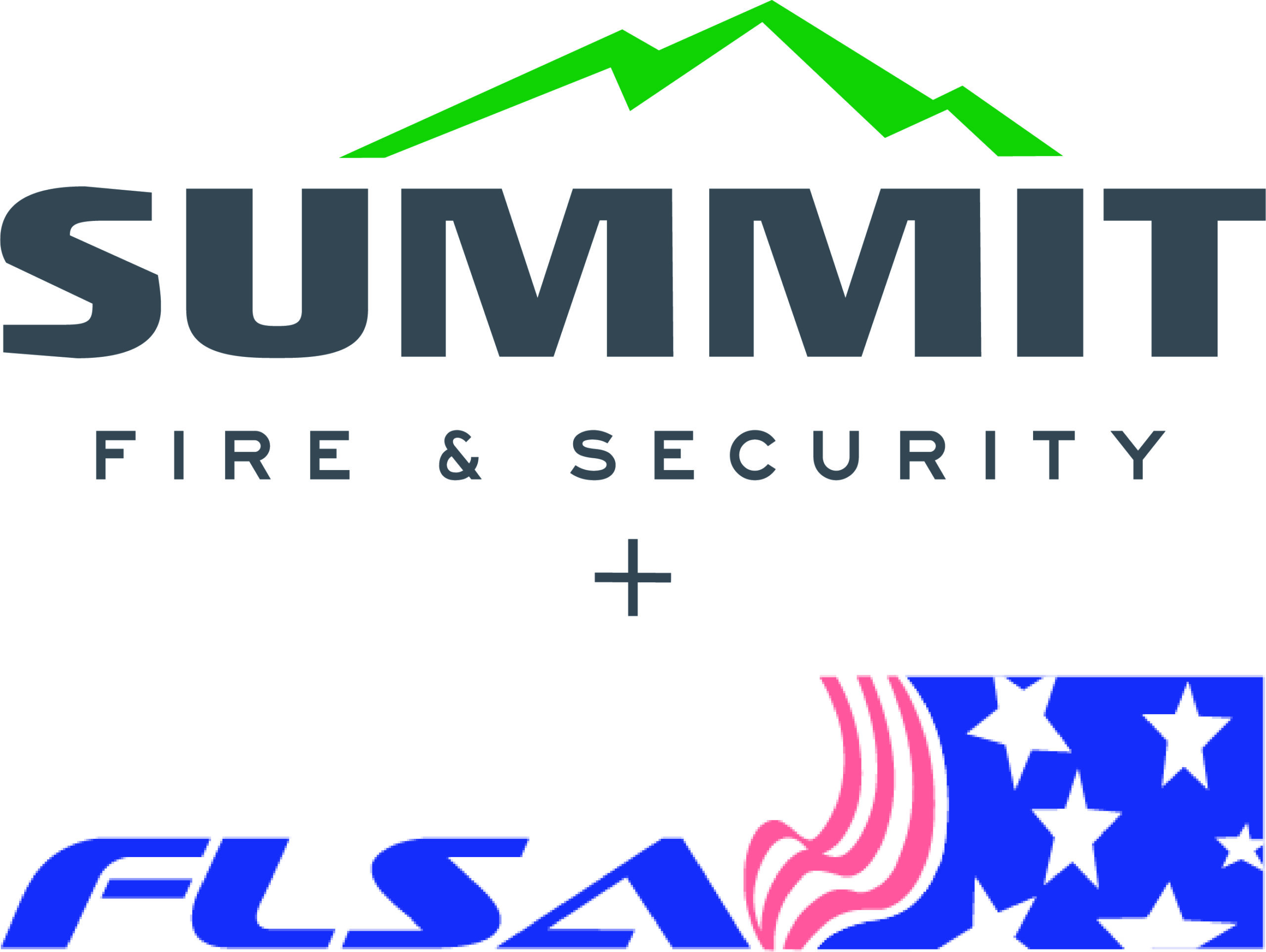 Summit Fire & Security and Fire & Life Safety America unite as the premier fire life safety provider in the U.S.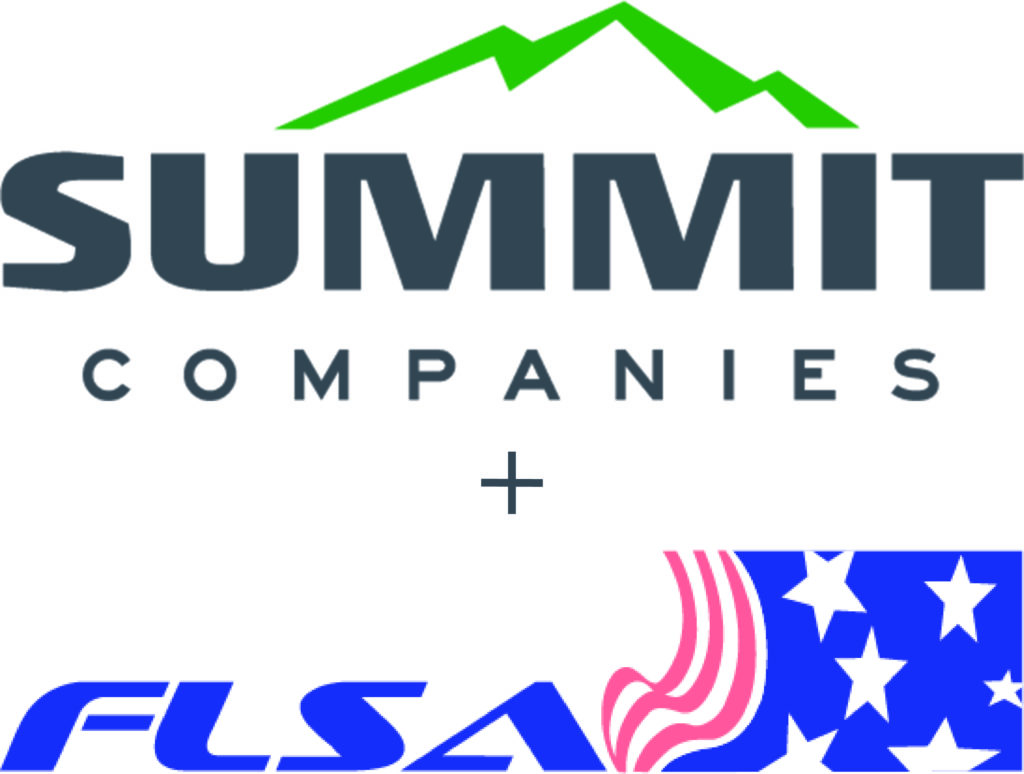 MENDOTA HEIGHTS, MINNESOTA – SFP Holding, Inc. (Summit Companies) is excited to announce that Summit Fire & Security, a subsidiary of SFP Holding, has completed the purchase of Fire & Life Safety America (FLSA).
Fire & Life Safety America was founded in 1997 as East Coast Fire Protection. As the company expanded outside of their original offices in Richmond, Baltimore and Roanoke, the company changed its name to better reflect its growing geographic footprint. Today, Fire & Life Safety America has 17 locations in 9 states, serving the southeastern United States as well as a National Accounts team serving regional and national customers. They provide installation, inspection, service and repair services for fire alarms, fire sprinkler systems, backflow prevention devices, fire pumps, extinguishers and fire suppression systems. With over 200,000 completed projects in a variety of verticals, Fire & Life Safety America is proud of its reputation for quality work and its talented, experienced workforce.
"I can say with confidence, FLSA and Summit Fire & Security know the business and industry better than anyone else. Our teams are experts in their field, and now with our combined geographic footprint, we've become a company that no one in this industry has ever seen before. Our customers can continue to expect unwavering commitment to their safety while receiving top-notch service. I'm also incredibly excited about the future for our employees as they will have the opportunity to grow and advance. The future is limitless as we join Summit Fire & Security," stated Jack Medovich, CEO of FLSA.
Fire & Life Safety America's strong, reputable presence aligns with Summit Fire & Security's commitment to putting customers first and providing comprehensive solutions for fire protection and security. This combination and alignment of industry leaders provides unbeatable expertise that complements each other as the company continues to grow. With the addition of Fire & Life Safety America team members, Summit Fire & Security is now comprised of thousands of years of experience and knowledge under one brand.
"As we became familiar with the FLSA team, we were very impressed and confident that this would be an incredible alignment of like-minded, culture-driven organizations. Over the last few years, Summit Companies has acquired more than 60 companies through its operating subsidiaries, Summit Fire Protection and Summit Fire & Security, and the excitement surrounding the acquisition of FLSA by Summit Fire & Security is off the charts. We're proud to welcome the FLSA team members to our Summit family. We strongly believe that their energy, passion and level of expertise is among the best in the industry and will fuel Summit Fire & Security's continued growth," states Jeff Evrard, Summit Companies CEO.
The combined expertise, capabilities, and resources of both companies will support Summit Fire & Security as the company continues with an aggressive growth strategy in 2022. The addition of the Fire & Life Safety America locations complements Summit Fire & Security's existing branches, making it a strong fit moving forward. Summit Fire & Security now has 45 locations in 18 states. Additionally, FLSA has a strong National Accounts presence, with best-in-class technology, a trusted network of over 350 partner offices, and the ability to self-perform that serves national and regional customers seeking a single point of contact to support their multiple locations.
With this acquisition, customers can expect to continue receiving the same level of top-notch service and care as always. The companies are confident this milestone will better support customers with greater expertise and resources going forward. Summit Fire & Security is committed to maintaining the integrity of Fire & Life Safety America's culture and customer relationships. The company is proud to honor Fire & Life Safety America's legacy and looks forward to the future together as a united team.
Summit Fire & Security, through its 45 branch locations, provides inspection, testing, monitoring, service, repair and installation for fire protection, life safety and security systems. Summit Fire & Security provides solutions to customers across a diverse range of verticals including commercial, education, industrial, government, healthcare, multi-family residential and retail.
About Summit Companies
SFP Holding, Inc. (Summit Companies), through its subsidiaries, provides premier fire and life safety services with an expanding national presence. For the second consecutive year, Summit Companies was named on the Inc. 5000's list of fastest growing companies across the nation. Since 1999, Summit Companies has been a leader in the fire and life safety space with experience and capabilities that create a single solution for fire detection and fire suppression on a local and national scale. Summit Companies' subsidiaries meet all of a customer's requirements for fire protection, fire security, consulting and engineering services. SFP Holding, Inc., the parent company of the Summit Companies subsidiaries, is owned by management and BlackRock Long Term Private Capital (LTPC), an innovative private equity strategy focused on investing in high-quality businesses. Learn more by visiting our website.