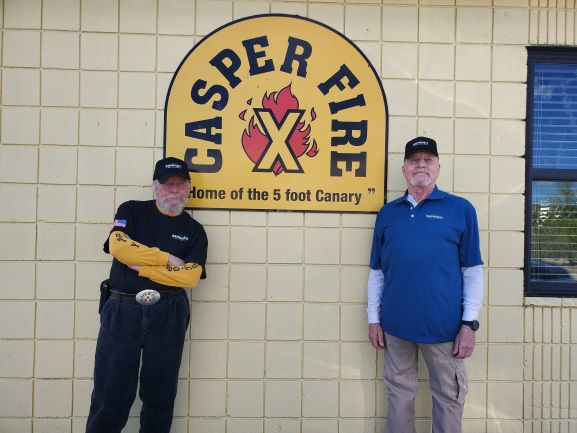 SFP Holding, Inc. (Summit Companies) announced that Summit Fire & Security LLC, a subsidiary of SFP Holding, has completed the purchase of Casper Fire Extinguisher Service, Inc. located in Casper, Wyoming.
Since 1945, Casper Fire Extinguisher Service has been proudly serving its communities, specializing in fire extinguishers, as well as inspections and maintenance for fire suppression systems and emergency and exit lighting. As a family-owned business, they have been dedicated to serving their community and protecting local businesses from fire for more than 75 years.
"Rarely do you find a business that can not only survive, but thrive for over 75 years. The Bailey family has made life safety a generational affair, and they are a prominent fixture in the Casper community. This partnership allows us to serve more of the Wyoming market, and we are eager to continue the tradition of dedication to the fire protection industry that Chief Bailey started, and David and Michael have done such a great job of building on," stated Nic Brown, President of Summit Fire & Security.
"We have been proud to serve our communities and local businesses for the last 75 years, and now we're excited that Casper will be joining the Summit Fire & Security team. It's because of Summit's level of expertise, additional capabilities and services, and commitment to customer service that I believe they will be a strong partner as we continue serving our valued customers," stated Dave Bailey.
Summit Fire & Security continues to grow rapidly through acquisitions, now with 20 acquisitions since inception in 2018. With locations in 10 states, Summit Fire & Security is proud to serve customers with a comprehensive set of solutions for all their fire, security and life safety needs.