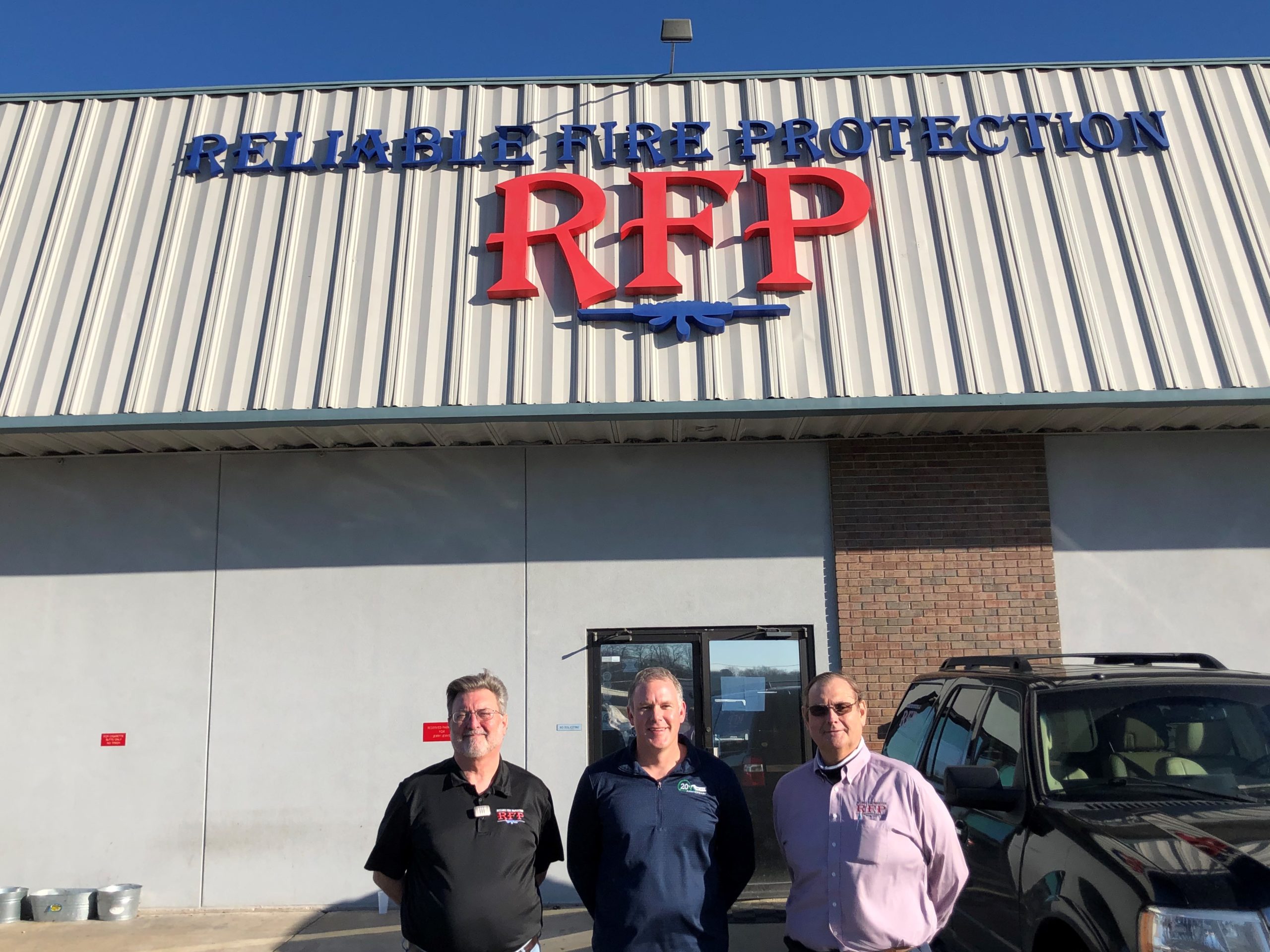 The latest addition strengthens Summit Fire & Security's presence in Southwestern U.S. with expansion into four states.
SFP Holding, Inc. (Summit Companies) announced that Summit Fire & Security LLC, a subsidiary of SFP Holding, has completed the purchase of Reliable Fire Protection, LLC with four offices located in Arkansas, Louisiana, and Tennessee.
Since 2010, Reliable Fire Protection has been proudly serving its communities, specializing in fire sprinklers and fire alarm, as well as inspections and maintenance for clean agent systems, backflow testing and fire extinguishers. They take pride in their dedication to provide the highest quality in the design and installation of these systems while assuring that each system meets the performance and reliability demanded by their customers. Reliable Fire Protection is committed to delivering a level of service that exceeds customer expectations. With a solid reputation for having a knowledgeable and dependable team of experts serving their customers, they are proud to have served local communities for the past 11 years.
"In 2010 Wallace and Mark decided to take their years of experience in the industry and start a company they could mold to reflect their values of hard work, dedication, and technical excellence. In a short period of time, they have become the dominate player in Arkansas and continue to grow staying true to their mission. We are certainly looking forward to partnering with their amazing staff and widening our footprint across the southern United States." stated Nic Brown, President of Summit Fire & Security.
"We are excited to join the rapidly growing Summit Fire & Security team and continue providing exceptional customer service and innovative solutions to businesses in our communities. Reliable Fire Protection is proud of the relationships we've built, and we believe our future is stronger than ever before. Our employees will have increased opportunities for advancement and our customers will benefit from expanded services as Reliable joins Summit Fire & Security," stated Wallace Reed of Reliable Fire Protection.
Summit Fire & Security has grown quickly through 16 acquisitions since inception in 2018. As we look to the future, we are excited about our continued growth opportunities with the Summit Fire & Security subsidiary.