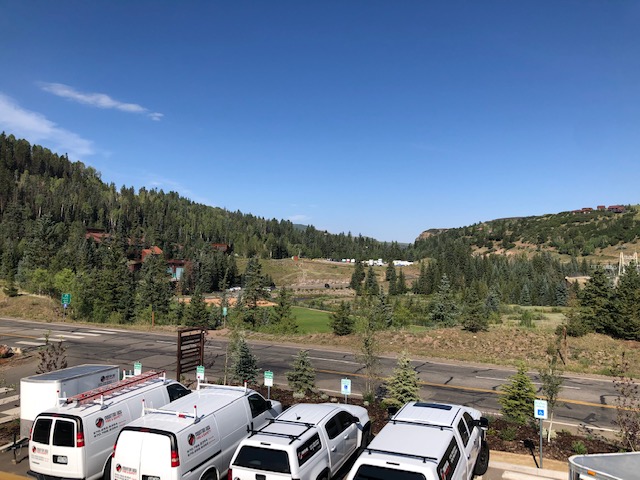 SFP Holding, Inc. (Summit Companies) is proud to announce that Summit Fire & Security, a subsidiary of SFP Holding, has recently completed the purchase of Mountain High Fire & Safety LLC located in Telluride, Colorado.
Since 2000, Mountain High Fire & Safety has been a leading fire protection company in Colorado and has served many communities with fire and life safety services for the past 20 years. The Mountain High team brings a wealth of knowledge and experience including expertise in fire extinguishers, fire sprinklers and suppression systems. As Summit Fire & Security strives to provide excellent customer service, expanding our presence in Colorado allows us to enhance our capabilities and resources to be the one solution for fire protection throughout the state. With the nearest branch offices located in Farmington, NM, the Telluride office will be a critical addition to our existing capabilities as we serve the southwestern United States.
"We are excited to plant our flag in the great state of Colorado with the addition of Mountain High. Not only does this location align with our expansion goals in the southwest, it allows Summit Fire & Security to provide a full service offering to better serve more customers in the region day one. We look forward to partnering with Matt and his team to build on his 20 year commitment to his customers." Nic Brown, President of Summit Fire & Security.
"I am so proud of the company that Mountain High has grown to be since establishing it in 2000. This partnership with Summit Fire & Security takes Mountain High and the team to the next level. I'm confident in the ability to offer our current and new customers the best products & service in the industry," states Matt Musclow, owner of Mountain High Fire & Safety.
Summit Companies subsidiaries have grown quickly over the past two years through acquisitions with the addition of 10 new companies. Summit Fire & Security has 11 locations in Nevada, New Mexico, Oklahoma, Texas and Utah – and now in Colorado. Summit Companies continues to be financially strong and healthy, as evident from these acquisitions. As we look to the future, we are excited about our growth opportunities with the Summit Fire & Security subsidiary.