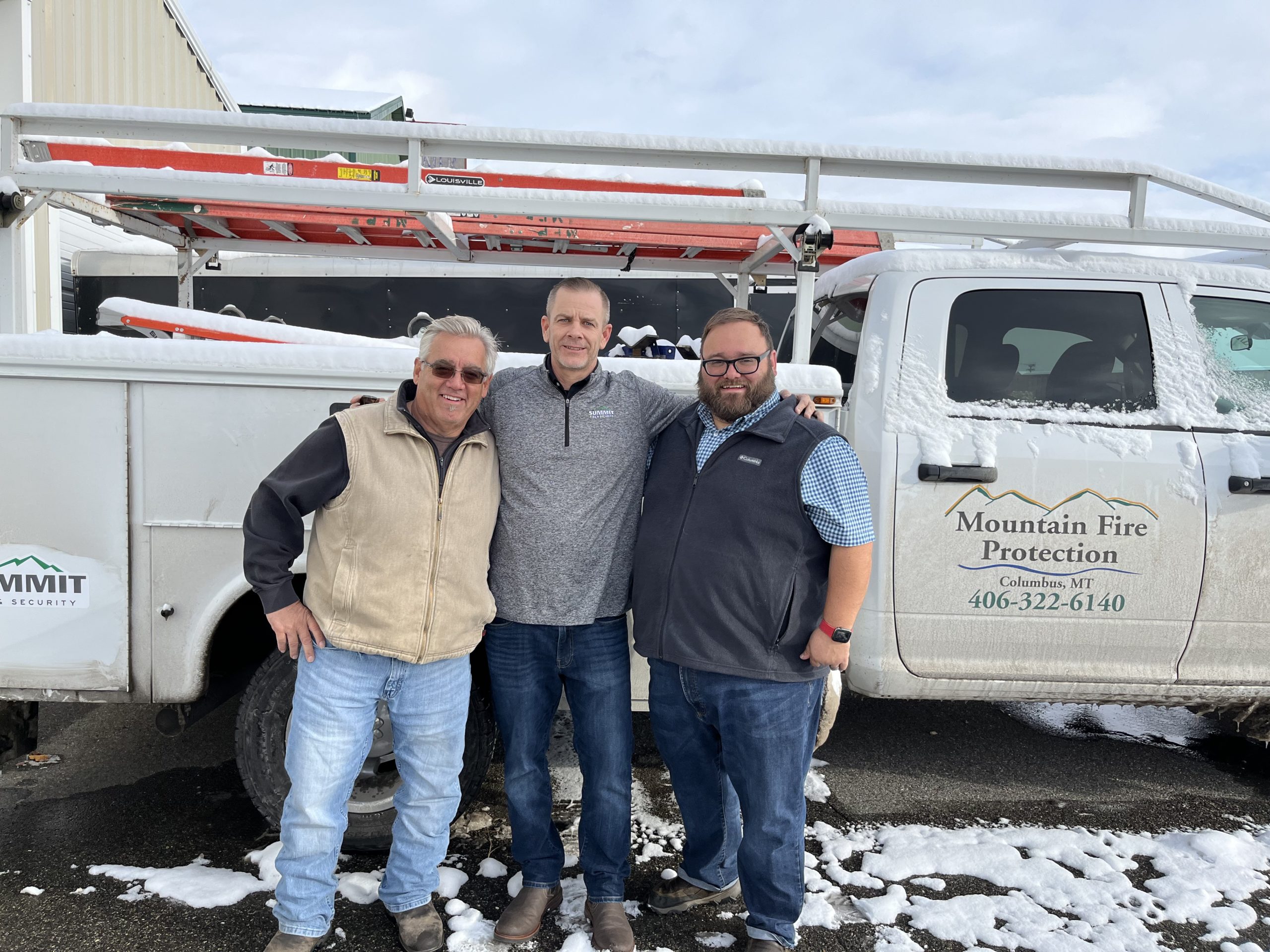 RENO, NEVADA – Summit Fire & Security LLC, a subsidiary of SFP Holding, Inc. (Summit Companies), announced the acquisition of Mountain Fire Protection, Inc. Effective October 26, 2023, this acquisition allows customers and communities access to a broader range of fire protection services as Mountain Fire Protection join forces with Summit Fire & Security.
With more than 35 years of experience in the fire protection industry, Benjamin Georgeson and Michael Georgeson have led Mountain Fire Protection in Columbus, Montana. The company specializes in fire sprinkler systems, including designing, installing, and inspecting. Their designers are experts in their field, with certifications in NICET Level III & IV and extensive field and design experience.
Michael and Benjamin Georgeson, Mountain Fire Protection owners, stated: "We are very excited to have the opportunity to expand on the reputation that we worked so diligently to build over the years by partnering with Summit Fire & Security. As part of the Summit family, we can now provide you with a one stop shop for all your fire sprinkler systems, fire alarm, fire extinguisher, and special hazards needs. The future looks brighter than ever, and we are happy to be part of a new team!"
"We are thrilled to be able to partner with Mountain Fire and to have them become part of our Billings, MT team. The knowledge and expertise that Mike, Ben, and their team bring, will no doubt continue to bolster the incredible team we have in Billings. We are excited that with this partnership, Summit Fire & Security is now the premiere Fire Sprinkler provider in Billings, Montana and the surrounding area," stated Chris Miller, Vice President of Summit Fire & Security.
Mountain Fire Protection employees will join the Summit Fire & Security team, bringing their extensive experience and expertise to the company. The combined expertise of both teams will ensure that customers receive the highest quality fire protection services and solutions.
Summit Fire & Security continues to provide superior service to local and regional customers. Visit www.SummitFireSecurity.com to learn more about other locations and their suite of fire protection, security, and life safety solutions.