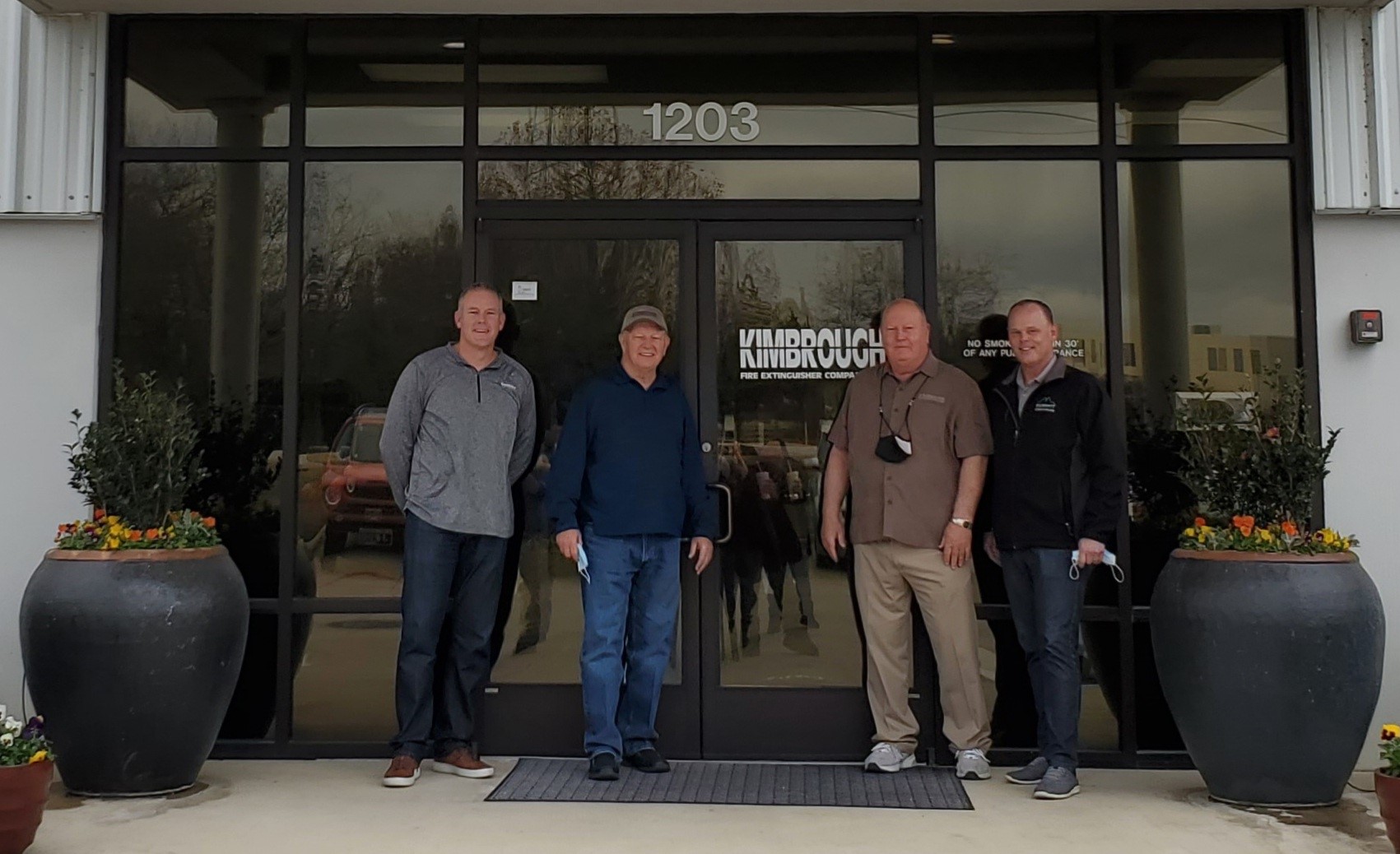 SFP Holding, Inc. (Summit Companies) is proud to announce that Summit Fire & Security, a subsidiary of SFP Holding, has recently completed the purchase of Kimbrough Fire Extinguisher Company, Inc. in Dallas, Texas.
Since 1982, Kimbrough has been a leading fire protection company in Texas and has served Dallas/Ft. Worth and the surrounding communities with fire and life safety services. The Kimbrough team brings a wealth of knowledge and experience including expertise in fire extinguishers and suppression systems. As Summit Fire & Security strives to provide excellent customer service, expanding their presence into Dallas/Ft. Worth allows the ability to enhance capabilities and resources to be relied upon as the one solution for fire protection throughout Texas and Oklahoma. With the nearest branch offices located in Houston, Lufkin, Amarillo and Oklahoma City, the Dallas/Ft. Worth office will be a critical addition to Summit Fire & Security's existing capabilities.
"We are looking forward to expanding our geographic footprint in the great state of Texas with the addition of Kimbrough. This location aligns with our expansion goals in Texas, and allows Summit Fire & Security to better serve more customers in the region. The Kimbrough's have left a legacy of commitment to their employees, customers, and the fire protection industry, and we are excited to build on it," stated Nic Brown, President of Summit Fire & Security.
Rick and Kenny Kimbrough, brothers and co-owners, have a lifetime of experience in this industry. "Kimbrough was built on a culture of hard work and excellence, with a customer-first approach. Summit approaches business the same way, and I am confident our customers will continue to receive great service while getting access to more resources and offerings. Our employees will have a great future ahead of them as they join the Summit team," states Rick Kimbrough, owner of Kimbrough Fire Extinguisher.
Summit Companies subsidiaries have grown quickly over the past two years through acquisitions with the addition of 12 new companies. Summit Fire & Security currently has locations in Colorado, Nevada, New Mexico, Oklahoma, Texas and Utah.  Summit Companies continues to be financially strong and healthy, as evident from these acquisitions.
"Kimbrough brings strengths and capabilities that are well-aligned with Summit Fire & Security and our growth plans for the future. Kimbrough Fire is a welcome addition to our Summit Fire & Security family. The moment I read the sign Attitude is Everything in their office entry, I immediately realized this was a business that had its priorities aligned. I'm confident this team as what it takes as Summit Fire & Security continues providing fire protection services to the vibrant economic Dallas/Ft. Worth metropolitan area," stated Jeff Evrard, CEO of SFP Holding, Inc. (Summit Companies).