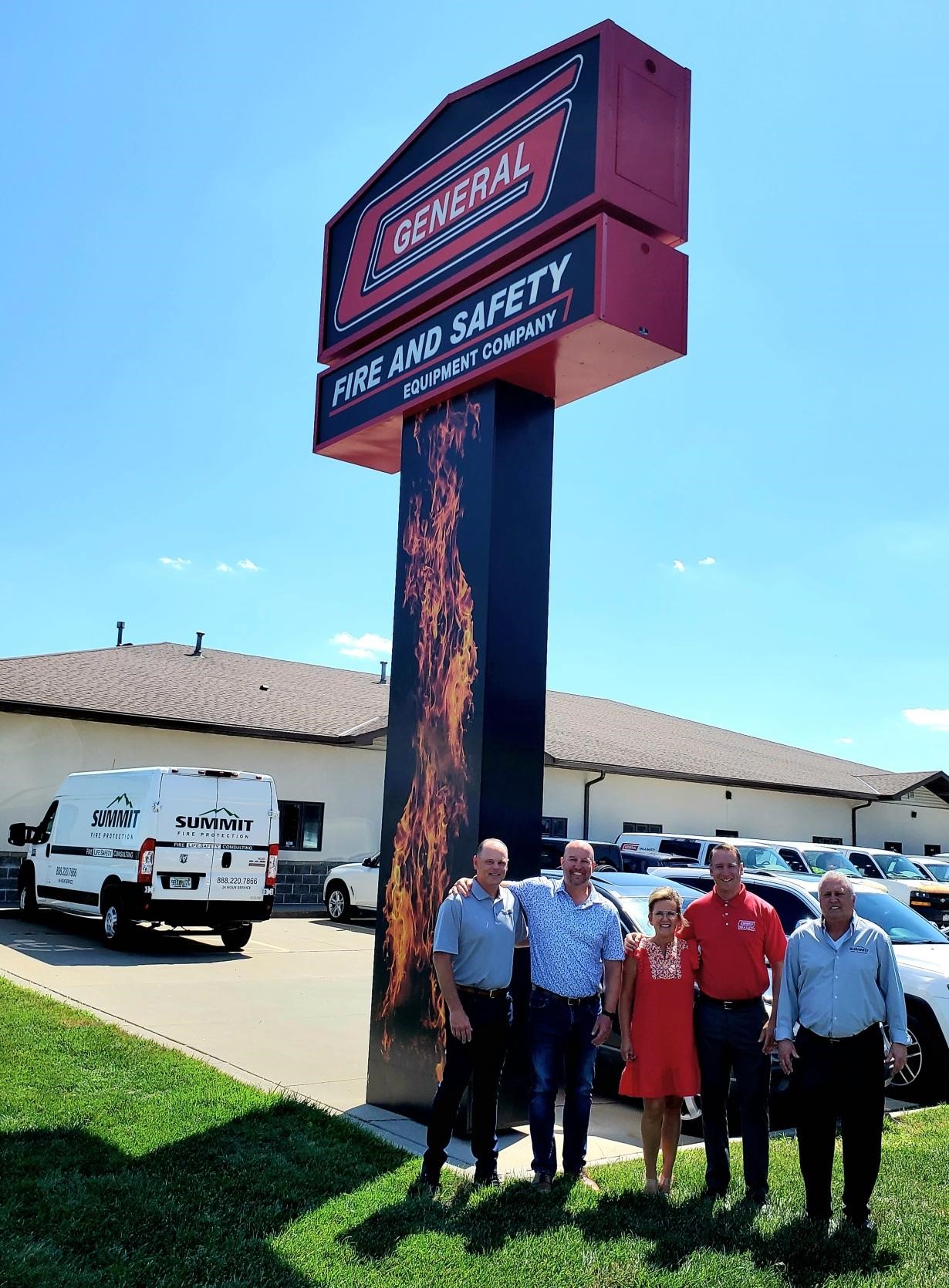 SFP Holding, Inc. (Summit Companies) announced that effective July 12, 2022, Summit Fire Protection Co., a subsidiary of SFP Holding, has completed the purchase of General Fire & Safety Equipment Company in Lincoln, NE.
Since 1964, General Fire & Safety has been serving communities in Nebraska. Their Midwest roots, expertise, and top-notch customer service make them the trusted source for fire protection services in the Lincoln area. They specialize in installation, service, and maintenance of fire alarms, fire suppression systems, commercial kitchen systems, fire extinguishers, paint booth suppression systems, and more. They look forward to continuing servicing small businesses to large corporations under Summit Fire Protection.
"From our first meeting at Summit Companies headquarters, we recognized a very professional and friendly team whose philosophy and core values align with ours at General Fire & Safety Lincoln. It was easy to look to the future and see how our great team with theirs will lead to the next 60 years of success," stated R.J. Lipert, President of General Fire & Safety Equipment Co. of Lincoln.
"We are proud and excited to have General Fire & Safety in Lincoln, NE join Summit Fire Protection in the Nebraska market. As our business continues to grow, it's important to us that we partner with well-established and reputable companies like what R.J. Lipert and his wife Leslie have built over the years. Their team's expertise and commitment to superior customer service will make General Fire & Safety in Lincoln a great addition to the Summit Fire Protection team," stated Mark Ross, Vice President of Operations for Summit Fire Protection.
Summit Fire Protection carries out its growth strategy through acquisitions and organic growth. With 26 branches in 8 states. Summit Fire Protection looks forward to future growth opportunities as the leader in the fire protection industry.
About Summit Companies
SFP Holding, Inc. (Summit Companies), through its subsidiaries, provides premier fire and life safety services with an expanding national presence. For the second consecutive year, Summit Companies was named on the Inc. 5000's list of fastest growing companies across the nation. Since 1999, Summit Companies has been a leader in the fire and life safety space with experience and capabilities that create a single solution for fire detection and fire suppression on a local and national scale. Summit Companies' subsidiaries meet all of a customer's requirements for fire protection, fire security, consulting and engineering services. SFP Holding, Inc., the parent company of the Summit Companies subsidiaries, is owned by management and BlackRock Long Term Private Capital (LTPC), an innovative private equity strategy focused on investing in high-quality businesses. Learn more at: https://www.SummitCompanies.com