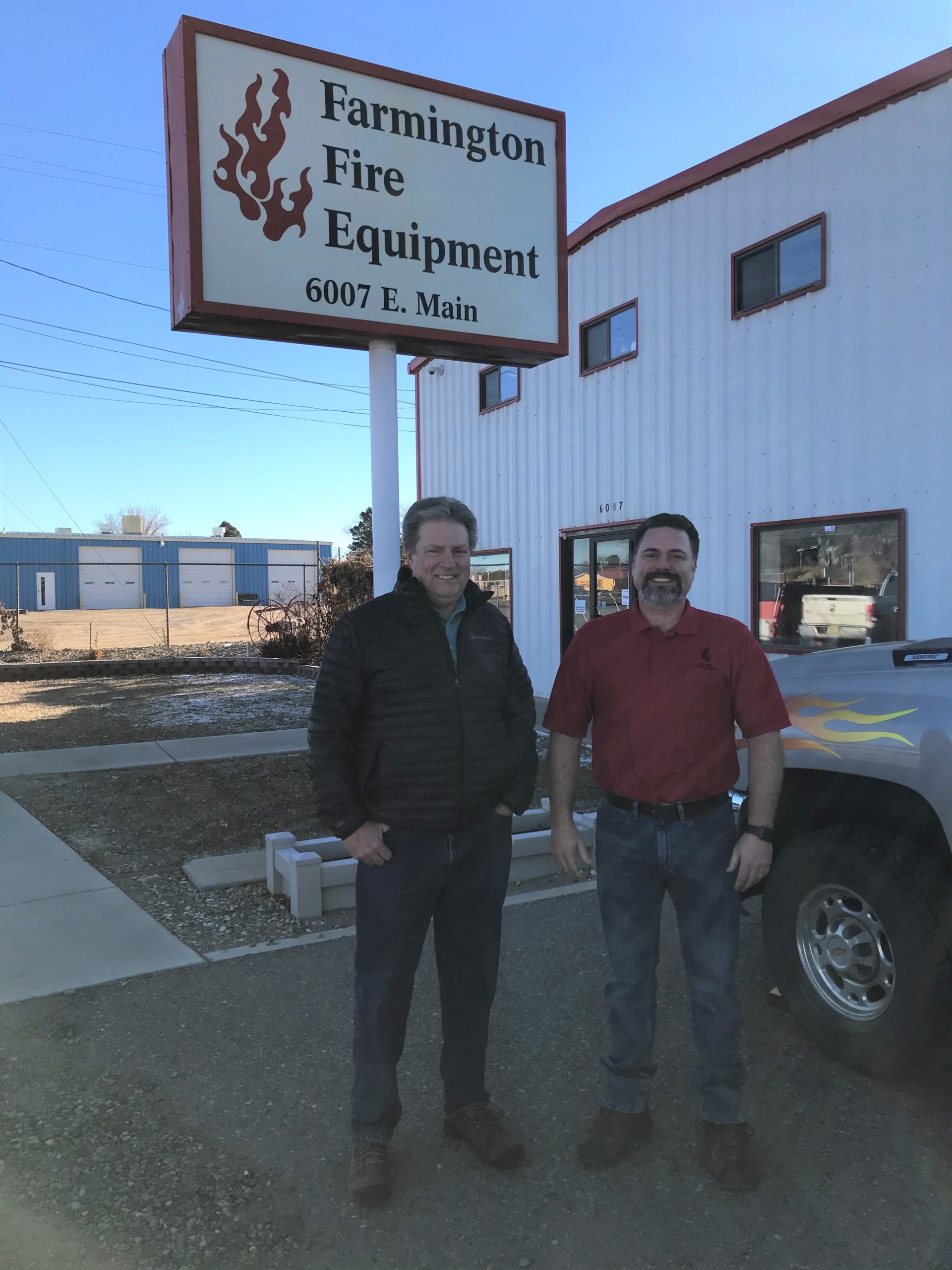 Summit Companies is proud to announce that its subsidiary, A-1 National Fire Co., has completed the purchase of Capstone Enterprises, LLC dba Farmington Fire Equipment and Safety in Farmington, New Mexico and dba Durango Fire Equipment in Durango, Colorado. Since 1975, these businesses have offered fire protection and safety products and services to their customers.
"This is an important acquisition as the company's Four Corners-based operations provide strategic access to New Mexico and southwest Colorado markets. Considering our recent expansions into Oklahoma and Utah, in addition to existing operations in Nevada and Texas, this acquisition strategically broadens Summit's reach and strengthens our ability to serve customers across the Southwestern and Southern United States," stated Adam Schreier, VP of Corporate Development of Summit Companies.
"Throughout the many conversations I have with business owners across our country, there are a few that stand out. When the commitment to service and overall approach to running a business are in alignment, positive outcomes occur. I have been impressed with Randy Rogers and his team and I believe they will be an excellent strategic partner as we look to the future," stated Jeff Evrard, CEO of Summit Companies.
Existing customers of Farmington Fire Equipment and Durango Fire Equipment will continue to be served by familiar faces as the employees have joined the Summit team. As owner Randy Rogers retires, Tom Farley will continue to lead the team as FLS Manager with Summit.
"We've been honored to serve our customers in the Four Corners for the past 45 years. Farmington Fire Equipment and Safety and Durango Fire Equipment were built on a culture of honesty and integrity. When considering this decision, it was important to find a company with a similar approach to business and a commitment to serving customers with excellence and pride. I'm confident our employees and customers will benefit as Summit will offer additional resources and offerings," stated Randy Rogers, owner of Capstone Enterprises.
"We're excited about the future and we believe that Summit will help bring us to the next level as a full-service fire protection provider. Our customers can expect the same great service, plus additional products and support that are a result of joining the Summit team," stated Tom Farley, FLS Manager of A-1 National Fire.
This acquisition will add to Summit Companies' existing operations in the states of Arizona, Iowa, Michigan, Minnesota, Nebraska, Nevada, North Dakota, Oklahoma, South Dakota, Texas, Utah and Wisconsin.