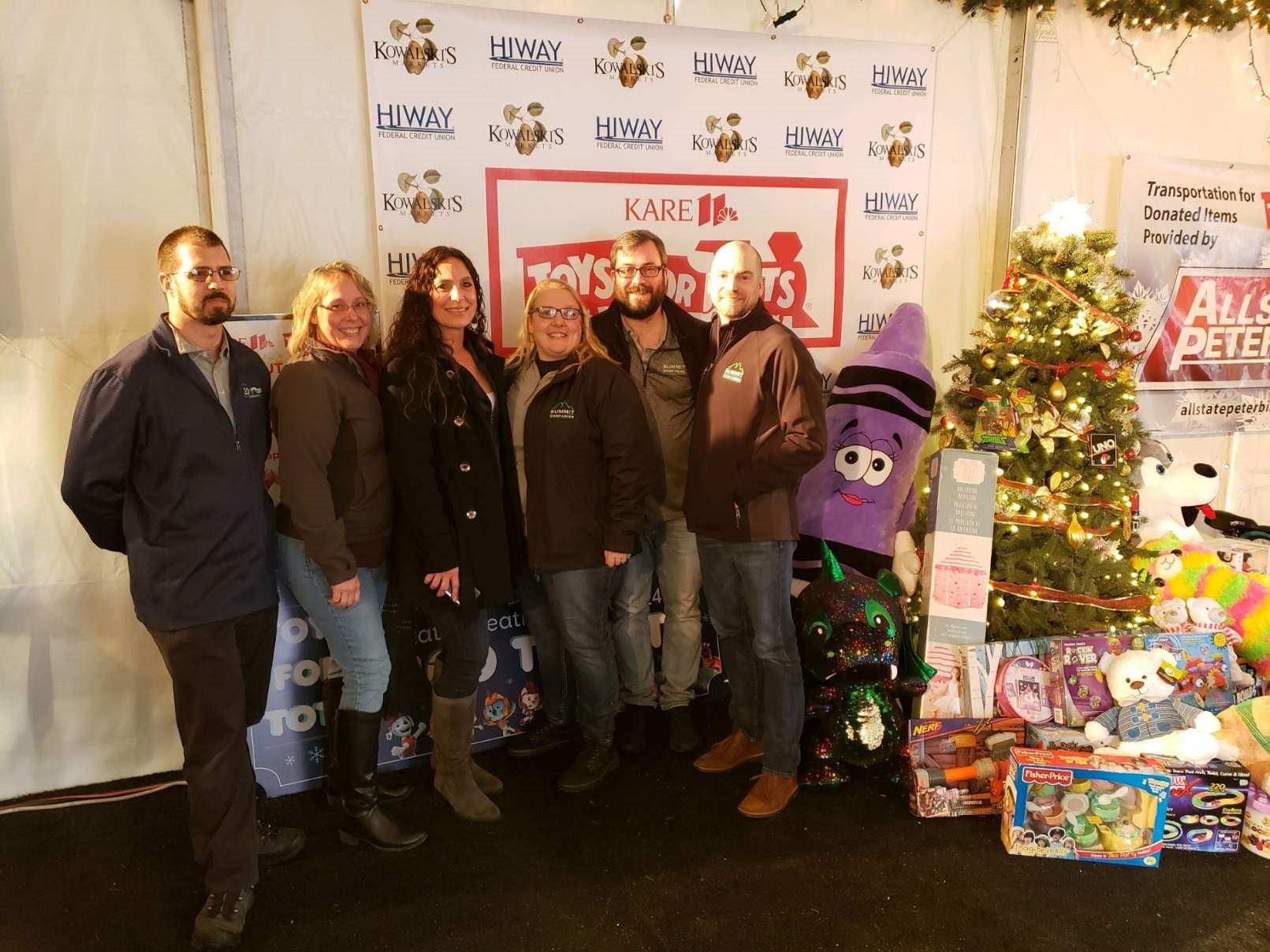 While Summit Companies focuses on providing fire protection and life safety solutions, they took their care for people a step further this past year.
In true holiday spirit, the accounting team at Summit Companies stepped up to make a difference in the lives of kids this year. Throughout December, they collected unwrapped children's gifts at multiple locations to support Toy's for Tots. On Thursday, December 5 the team was invited to the local television station, Kare 11, to appear on the Toys for Tots spotlight broadcast that showcased the extraordinary support of local businesses.
From November 25 to December 11, the employees at Summit Companies proudly collected several hundred toys for girls and boys. To increase participation, Summit held a prize drawing at the end of the collection to award employees who had donated. Overall, it was a very successful event.