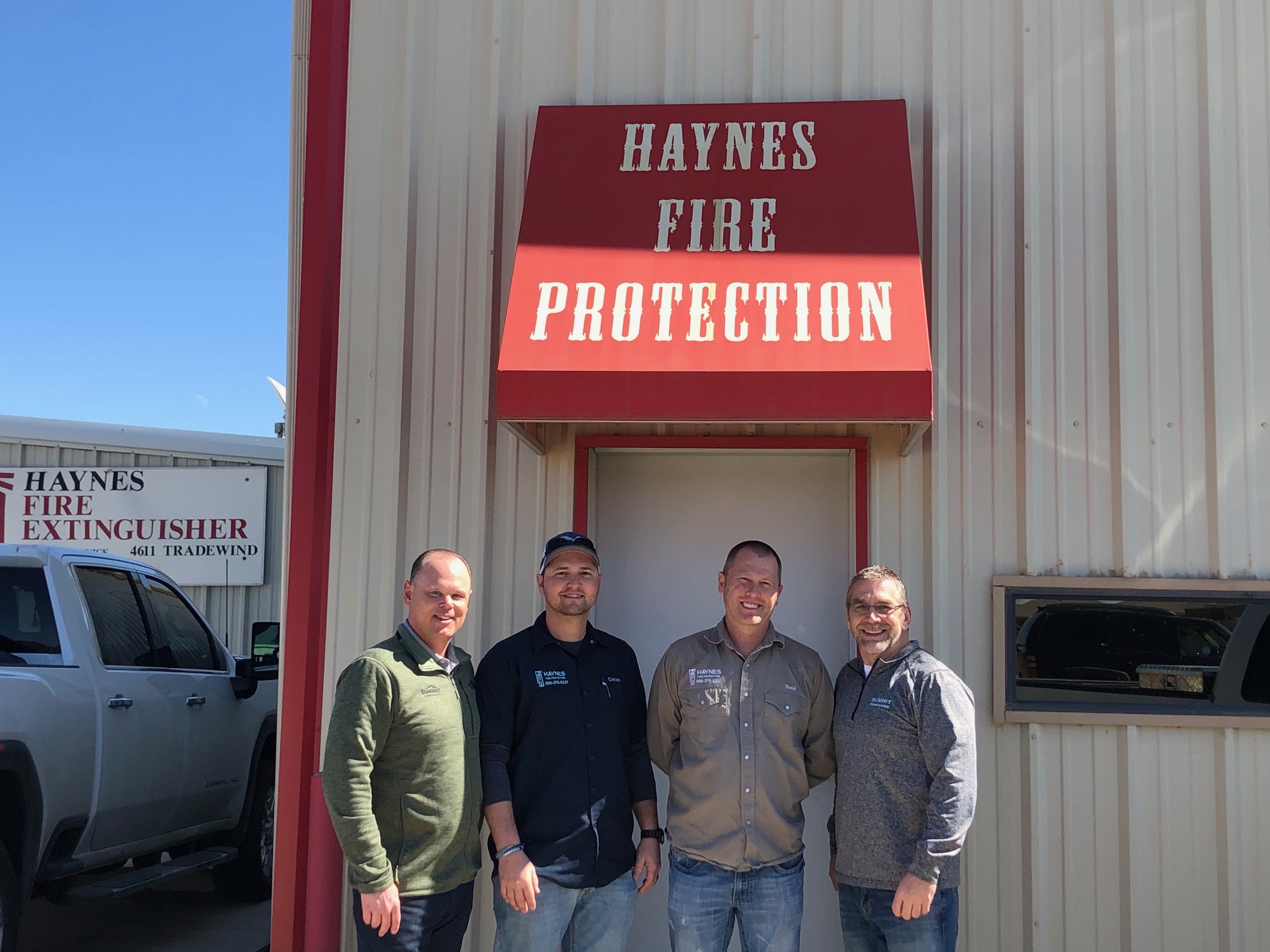 SFP Holding, Inc. (Summit Companies) is proud to announce that A-1 National Fire Co., a subsidiary of SFP Holding, has completed the purchase of Haynes Fire Extinguisher Service & Sales, Inc. in Amarillo, Texas. Since 1981, Haynes has been a premier fire protection company in Texas.  
"We are happy to have partnered with the Haynes Fire team. This branch location aligns with our expansion goals in Texas and Oklahoma and allows Summit to better serve more customers in the region," stated Adam Schreier, VP of Corporate Development of Summit Companies.
"We are very excited to expand our geographic footprint in the great state of Texas with the addition of Haynes Fire located in Amarillo, Texas. After meeting the owner Todd Gullick and his team, I was fully convinced that Haynes would be a great addition to the Summit family," stated Jeff Evrard, CEO of Summit Companies.
Haynes Fire has served Amarillo and the surrounding communities with fire and life safety services for the past 39 years. "Throughout our history, Haynes has remained committed to providing first-class fire protection to our customers. Haynes was built on a culture of hard work and excellence, and we're proud to be a leader in this industry. I believe Summit will not only strengthen our ability to serve our customers but also offer our employees a successful future as they join the Summit team," states Todd Gullick, President of Haynes Fire.
Existing customers of Haynes Fire will continue to be served by familiar faces as the employees have joined the Summit team.
This acquisition will add to Summit Companies' existing operations in the states of Arizona, Iowa, Michigan, Minnesota, Nebraska, Nevada, New Mexico, North Dakota, Oklahoma, South Dakota, Texas, Utah and Wisconsin.