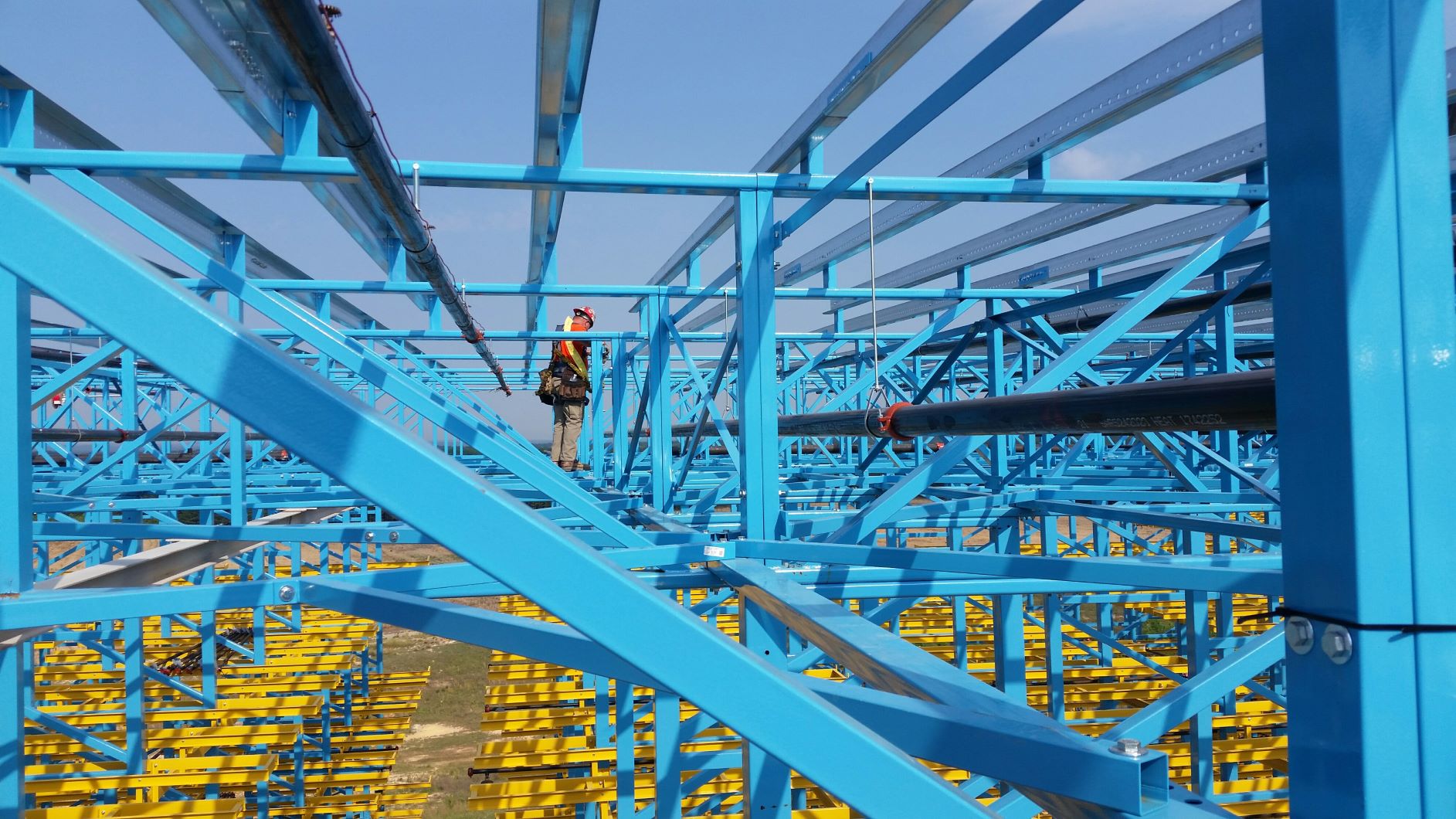 Designing fire protection systems for warehouses, distribution centers, freezers and coolers, and other modern storage facilities creates unique design challenges. Summit Companies, a premier Fire and Life Safety (FLS) specialist company, provides complete fire suppression, fire alarm & security, and fire sprinkler systems designed to protect buildings, assets, and people.
Summit's Rack Storage Division was recently awarded a multi-million dollar freezer warehouse project in the Southeast United States. Based on the company's established process in creating systems for these specialized buildings (consultation state, design phase, construction phase), the fire sprinkler scheme consisted of: 3 dry systems, 12 double interlock pre-action systems, and 2 QUELL™ systems.
Developed specifically for cold storage and unheated warehouses, the QUELL Fire Sprinkler System effectively addresses a fire with a "surround and drown" configuration. This helps to rapidly reduce the heat release rate. This fire protection approach minimizes damage to storage facilities and valuable goods.
Detecting fires in modern rack storage facilities can also be difficult depending on the end-use of the storage facility. For freezer warehouse operations, the use of thermal linear wire affixed to pallet supports is a common detection method. The fire detection solution being installed by Summit Companies is a Protectowire™ FireSystems 2000 panel, incorporating Confirmed Temperature Initiation (CTI) Linear Heat Detection (LHD).
Protectowire FireSystems, CTI is a new digital LHD technology created and patented by the company. This technology is an enhancement to traditional digital linear heat detection technology and enables short circuit discrimination.
CTI confirms thermal activation of the digital LHD before an alarm is initiated, thereby reducing the incidence of false alarms created by physical damage to the detector. Protectowire CTI Digital Linear Heat Detectors are the only digital linear heat detectors to feature Short Circuit Discrimination. Approximately 80,000 ft. of CTI LHD will be installed on the project.
Due to the design challenges associated with freezer warehouse and distribution centers, the company assigned its most experienced team of rack specialists. The team consisted of Sean Merkel (Project Executive), Tanya Rice (Project Designer), Rhonna Hed (Project Manager), Steve Kascht (Project Manager, Detection Systems) and Shane Boggs (Project Site Superintendent). Summit has the experience and skill, along with vision and attention to detail, that has allowed the company to meet design challenges for modern storage facilities head-on.
Incorporating Automated Storage and Retrieval System (AS/RS), the 240,000 sq. ft., 118' tall warehouse project includes rack supported freezers, conventional freezers and loading dock. The facility will store and distribute frozen meats for a major Consumer Packaged Goods (CPG) company under multiple brands. Occupancy is expected in November 2018.