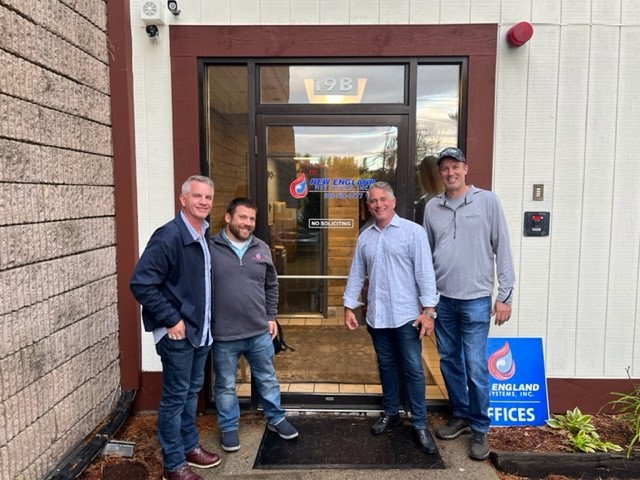 SFP Holding, Inc. (Summit Companies) announced that effective November 1, 2022, Summit Fire & Security LLC, a subsidiary of SFP Holding, has completed the purchase of New England Fire Systems.  
Founded in 2010 by the Dwyer brothers, Scott and Chris, New England Fire Systems offers sprinkler and fire alarm services and has stood by its commitment to deliver outstanding customer service through its dedication to safety and hard work. Scott and Chris Dwyer grew up in the fire protection industry, so they understand how to build and sustain a successful company focused on keeping people safe. From the beginning, they've focused on creating a company where employees are passionate about their work. The first five to six years were marked by gradual expansion. In 2019, New England Fire Systems retained Ryan Jones as VP of Business Development who helped drive increased sales year after year and the company now proudly employs over 80 team members.
The New England Fire Systems team will continue to provide their expertise in fire sprinkler and fire alarm design, including modeling, installation, maintenance, inspection and monitoring to customers across Massachusetts, Rhode Island, and New Hampshire as part of Summit Fire & Security.
"It is an amazing opportunity for our entire staff to be part of Summit Fire & Security. This partnership allows us to expand our footprint as well as our services while building upon our expanding client base. Summit is a leader in the fire protection industry, and we look forward to building our presence in the Northeast," stated Scott Dwyer.
"I could not be more excited to have New England Fire Systems partnering with Summit Fire & Security. Scott and Chris started NEFS back in 2010 and have built an outstanding company with an amazing team. NEFS provides a quality product because of the knowledge, passion, and work ethic of its team members. Being a native of Massachusetts myself, I felt an instant connection to these guys. This merger will be the first one in the New England market for the Summit Fire & Security family, and I personally could not be prouder to have it come from my home state. We're looking forward to working side-by-side with the team to expand our presence in this market," stated Manny Ortiz, Summit Fire & Security Regional Vice President.
With 66 locations across the country, Summit Fire & Security continues to provide superior service to local and regional customers. Visit www.SummitFireSecurity.com to learn more about other locations and their suite of fire protection, security, and life safety solutions.