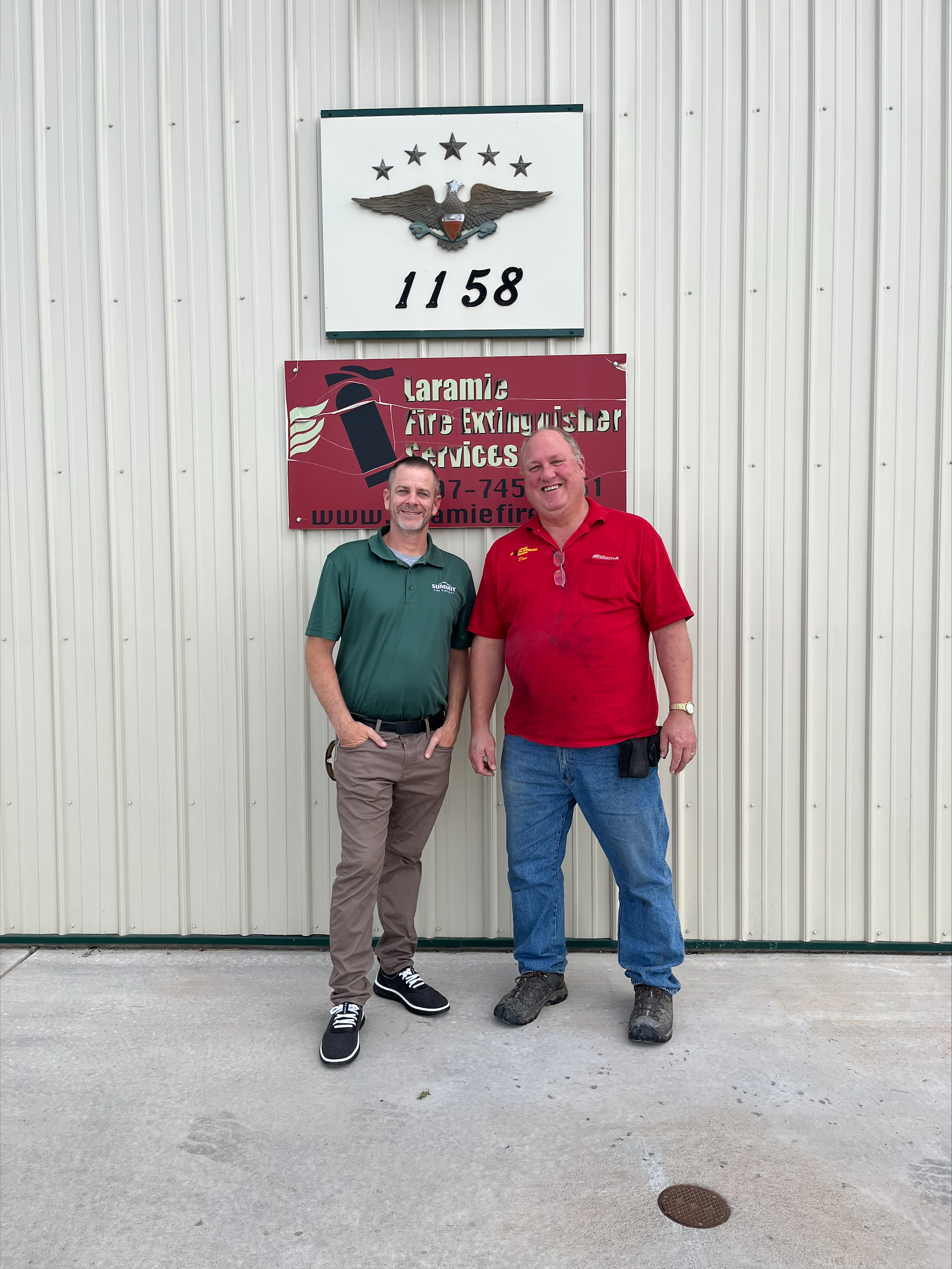 SFP Holding, Inc. (Summit Companies) announced that effective October 5, 2022, Summit Fire & Security LLC, a subsidiary of SFP Holding, has completed the purchase of Laramie Fire Extinguisher Services.
Laramie Fire Extinguisher has been a reliable and trustworthy provider for fire protection systems in Laramie and the surrounding areas for several years. As they join the Summit Fire & Security team in Cheyenne, customers can expect to receive service from a team of industry-leading experts.
"It has been a great privilege for me to serve Laramie and the surrounding area for the past 11 years. Our business has been blessed with excellent, loyal employees and wonderful support from the communities we've served. I'm proud to have Summit Fire & Security taking over the business and am confident they will continue to serve this area with great professionalism and care. The goal is safe homes and businesses, and Summit Fire & Security will work hard to make that happen," stated Dan Boddicker, owner of Laramie Fire Extinguisher.
"Laramie Fire Extinguisher has had a long history of serving the community of Laramie Wyoming and the surrounding areas. They are well known in the community for their service to the businesses as well as the people of the community. Now as Summit Fire & Security, we are excited to carry on that legacy that Dan and his team have built over the years," stated Chris Miller, Vice President of Summit Fire & Security.
With 65 locations across the country, Summit Fire & Security continues to provide superior service to local and regional customers. Visit www.SummitFireSecurity.com to learn more about other locations and their suite of fire protection, security, and life safety solutions.