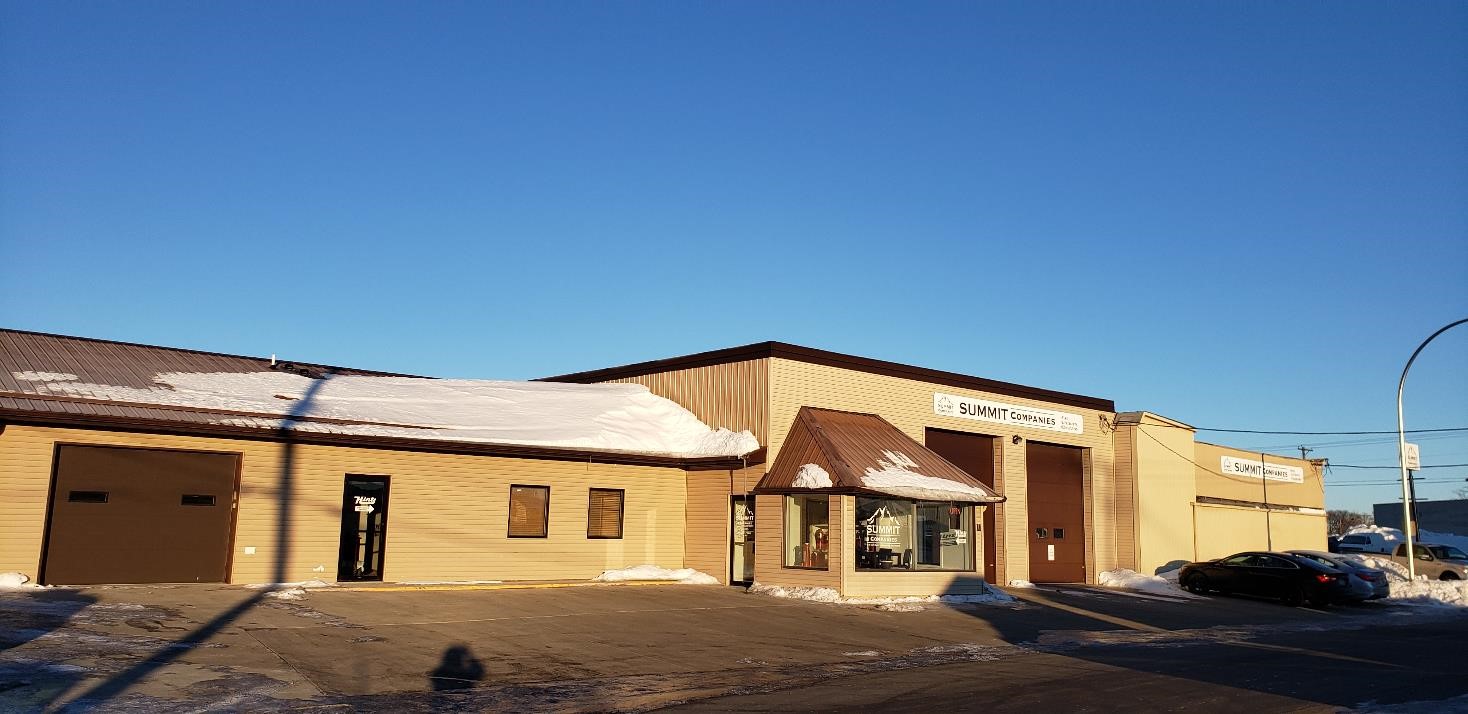 The Summit Fire Protection office in Fargo, ND is celebrating a milestone with their five-year anniversary this week. On May 1, 2015 the office opened its doors after acquiring Hintz Fire Equipment, who had been servicing the Fargo/Moorhead area since 1946.
At the time, the office focused on only one service line – fire extinguishers. Since then, several services have been added including: fire sprinkler; pre-engineered restaurant, industrial, vehicle and clean agent fire suppression systems; fire alarm systems; monitoring; fire consulting.
The Fargo team has grown from only a handful of employees to a staff of 17 that serves not only Fargo/Moorhead, but also many communities throughout North Dakota and Northwest Minnesota. Remembering back to five years ago, the office operated with Shannon Puchalski in the office; two technicians, Randy Woodley who stayed on from Hintz and Matt Tieszen who started as a brand new employee with zero experience; and the branch manager Russ Holmes, who continues leading the team today.
"I am most proud of our commitment to doing things the right way. Oftentimes a new customer will contact us for service work, and during our first visit we uncover some deficiencies that were overlooked by other fire protection companies. We take pride in doing work the right way, and we love the opportunities to make it right for our customers. It's simple, it earns trust, and it keeps our customers safe," states Russ Holmes, manager of Summit Fire Protection in Fargo.
The Fargo/Moorhead community has experienced incredible growth over the past several years. A Forbes article once ranked Fargo as the 4th fastest-growing small city in the country with a population growth of almost 28% between 2000 and 2013 and job growth of more than 28% between 2001 and 2014.
Today about 229,000 people live in Fargo and the surrounding communities. "We're honored to be a part of the continued growth of the Fargo/Moorhead area and build relationships with so many customers. The culture of Summit aligns with the hard-working and resilient people that make up this community. We look forward to many years of serving the people and businesses here," states Josh Pearson, manager of the Fargo location.
"I am very proud of Russ Holmes and Josh Pearson. Five years ago both Russ and Josh agreed to bring Summit Fire Protection to the Greater Fargo/Moorhead area. Russ, Josh and their teams have done a remarkable job developing and establishing our brand and earning a solid reputation within those communities," states Jeff Evrard, Summit Companies CEO.
"We are especially grateful to the local businesses for accepting us into your beautiful state. We will continue to work hard to build our business and earn your trust," states Evrard.
Join us in congratulating the Fargo team for the past 5 years, and wishing them success in the years to come! Learn more about us by visiting the Summit Fire site.