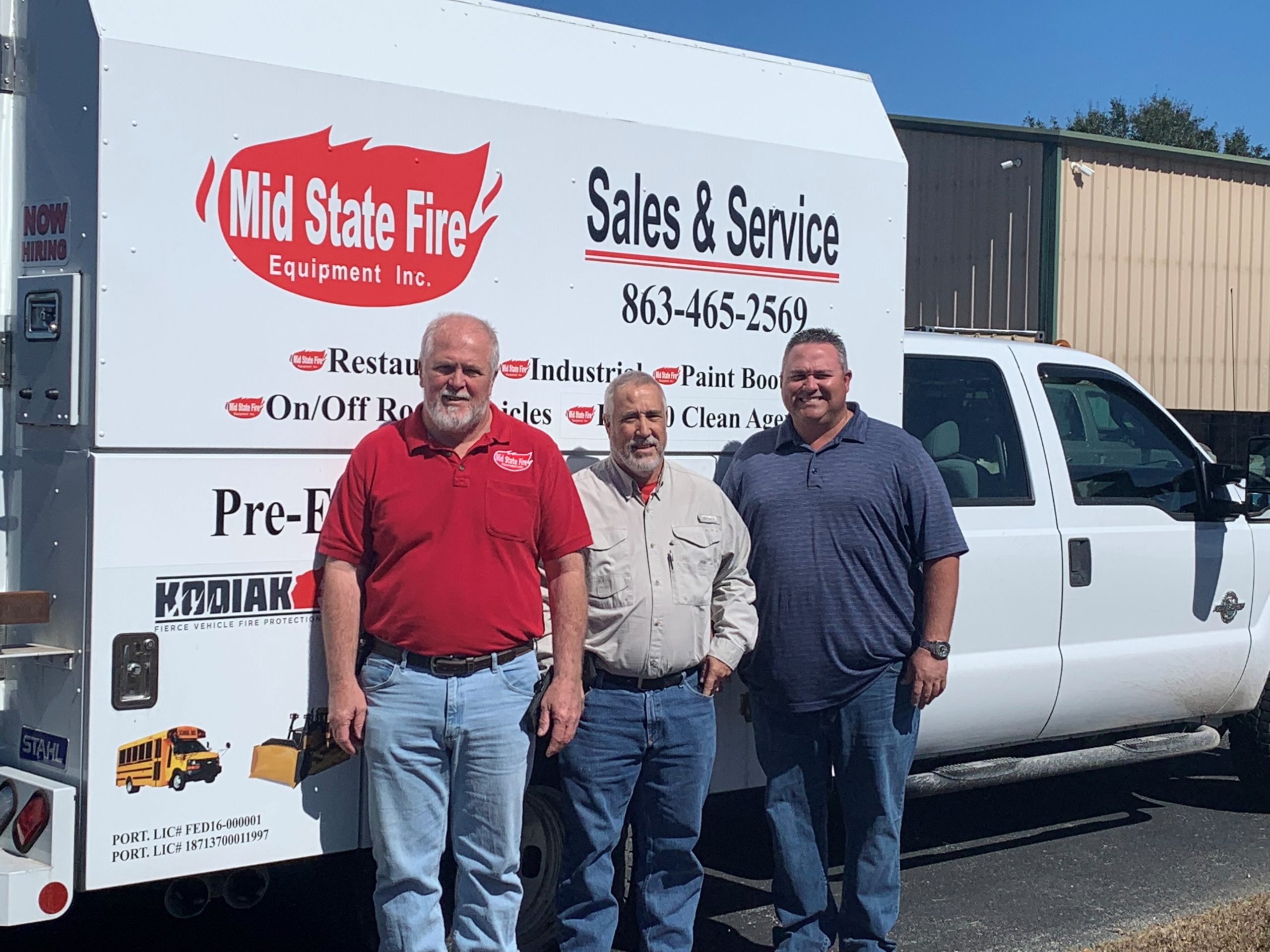 Rapid growth and expansion in Florida provide greater service and expertise for customers, local and national.
We are pleased to announce that effective February 7, 2022, Fire & Life Safety America, Inc. ("FLSA"), a subsidiary of Summit Fire & Security LLC, has completed the purchase of Mid State Fire Equipment, Inc. located in Lake Placid, Florida.
Mid State Fire Equipment Inc., has been providing fire protection sales and services to the Lake Placid and the central Florida area since the 1980's. Mid State owners, Bill and Ellie Johnson, purchased Mid State Fire Equipment in November of 1990 and have remained an integral part of their local presence, as well as state-wide in the fire equipment industry. Their goal as a family-owned business has been to put the needs of the customer first by providing not only excellent service, but the right service.
With the new location in Lake Placid, Summit Fire & Security now has 7 locations across Florida. Mid State will be an incredible addition to our team of experts as we provide fire and life safety services to our growing customer base, locally, regionally and nationally.
"At the heart of every great company is its people; and great companies have people who are educated, trained and certified to deliver superior service to their clients. Mid State Fire is one of these great companies! We are honored and proud Bill has entrusted FLSA and Summit Fire & Security to not only carry on and deliver superior fire protection throughout Central Florida but continue to lead the Mid State team members into the next generation of fire protection specialists who will remain Client Focused & Solution Driven," stated Stephen F. Frendach, RVP of FLSA.
"After 31 years of industry involvement, Ellie and I were ready to retire and move on to the next chapter which will includes a lot more grandkid time! We struggled to find a home for Mid State Fire Equipment. There are a lot of acquisition companies out there, but for us to feel good about selling we needed to know that the people we have employed for years and our customers that have stayed with us for years would be taken care of. We are excited about the opportunities that FLSA/Summit Fire & Security brings to our employees with the great benefits and awesome possibilities of personal growth and advancement! Our customers will also benefit so much with the implementation of fire alarm and fire sprinkler installation and service lines. The possibilities are endless…", stated Bill Johnson, owner of Mid State Fire Equipment.
This acquisition signifies continued growth across the country. Visit https://flsamerica.com/ to learn more about other locations and their suite of fire protection, security, and life safety solutions.