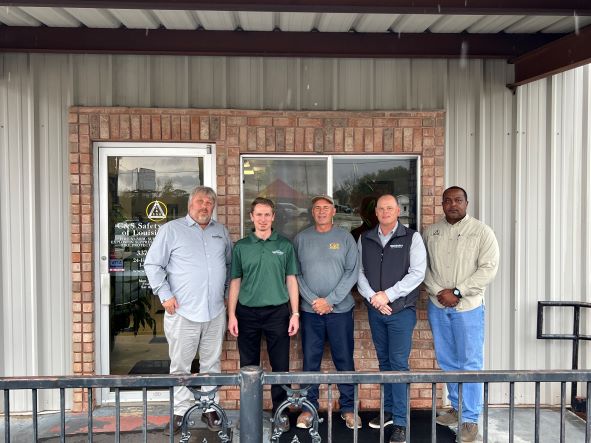 SFP Holding, Inc. (Summit Companies) announced that effective December 13, 2022, Summit Fire & Security LLC, a subsidiary of SFP Holding, has completed the purchase of C&S Safety Systems, LLC.
For more than 30 years, C&S Safety Systems has been serving communities throughout Louisiana with fire protection and life safety services. Their teams located in New Iberia and Baton Rouge have developed a strong reputation for having the necessary expertise and experience when providing their customers with services on all fire suppression systems, special hazard systems, and cylinder services. Additionally, C&S offers a full line of PPE to include fall protection, head protection, eye and face protection, hand protection, respiratory protection, custom signs and more. As they join the Summit Fire & Security team, they will continue to provide these services and more to their customers and the community from their existing locations.
"Once I met everyone that works with C&S Safety Systems, I knew this company was a great addition to our family. The knowledge and experience they have will help make Summit Fire & Security a stronger company. I look forward to working with all of the team and meeting with their great customers," stated Bob Haggerty, Regional Vice President, Summit Fire & Security.
"At C&S Safety, our customers are our top priority. We pride ourselves on the relationships we have established over the past 30 years with our employees and clients. We look forward to our newly formed partnership with Summit Fire & Security and feel confident this will not only help to broaden our services to our existing customers, but also help to expand our customer base throughout Louisiana," stated Bryan Comeaux, owner of C&S Safety Systems.
With 69 branches across the country, Summit Fire & Security continues to provide superior service to local and regional customers. Visit www.SummitFireSecurity.com to learn more about other locations and their suite of fire protection, security, and life safety solutions.