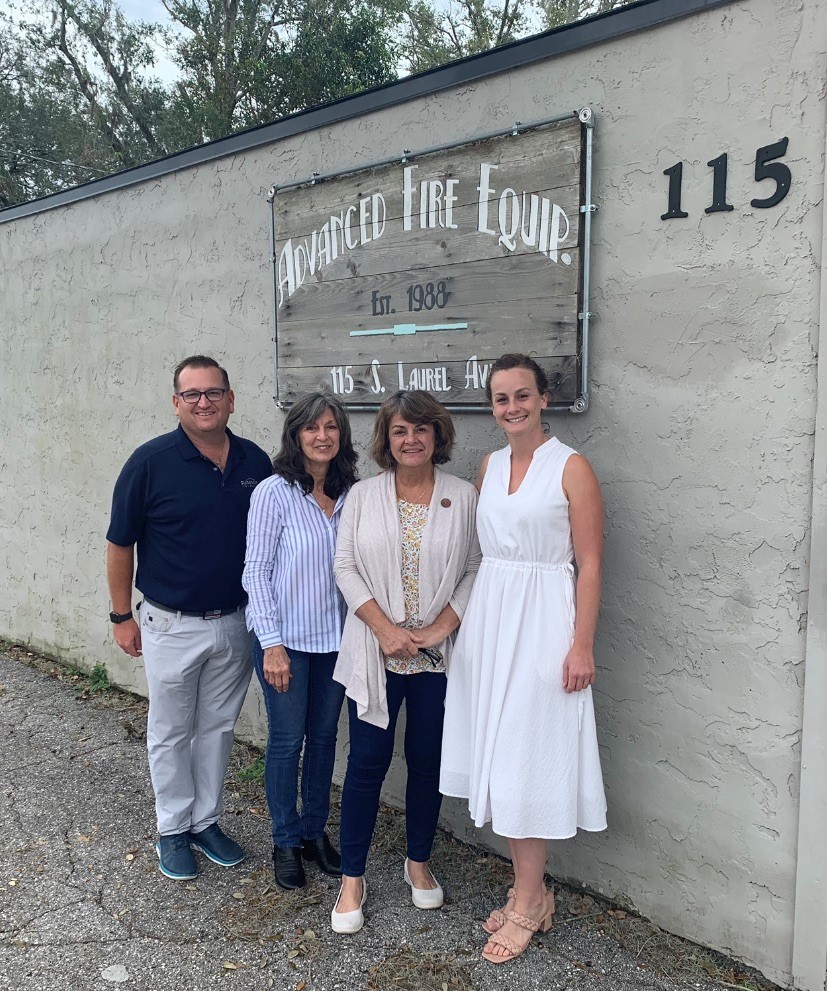 Family-owned fire protection business in Florida now under new ownership.
SFP Holding, Inc. (Summit Companies) announced that effective November 15, 2022, Summit Fire & Security LLC, a subsidiary of SFP Holding, has completed the purchase of Advanced Fire Equipment, Inc.  
Since 1988, Dean and Cheri Noland have formed a family-owned and operated company built on a solid foundation of quality service, hard work and honesty. The Advanced Fire Equipment team has been serving communities throughout Florida with fire suppression and fire extinguishers service and maintenance, including expertise in kitchen fire suppression systems. They will continue to serve their customers and communities as they join forces with the Summit Fire & Security team in Orlando.
"After meeting Dean, Cheri, and Katie, I immediately got a sense of the strong, long-term partnerships they have developed. Their commitment to serving the communities, along with their hard work and perseverance over the past 34 years has set Advanced Fire apart as a leader in fire protection. Now, as Advanced Fire joins the Summit Fire & Security team, our cobined expertise and ability to serve our customers becomes even stronger. We look forward to I am excited to welcome them as our newest team to the Summit Fire & Security family," stated Stephen F. Frendach, Regional Vice President for Summit Fire & Security.
"It's been an honor serving central Florida for the past 34 years. We are proud to have built lasting partnerships based on hard work and honesty. Now, we are excited for our team to carry on this legacy with Summit Fire & Security," stated Cheri Noland, Advanced Fire Equipment.
Summit Fire & Security continues to provide superior service to local and regional customers. Visit www.SummitFireSecurity.com to learn more about other locations and their suite of fire protection, security, and life safety solutions.