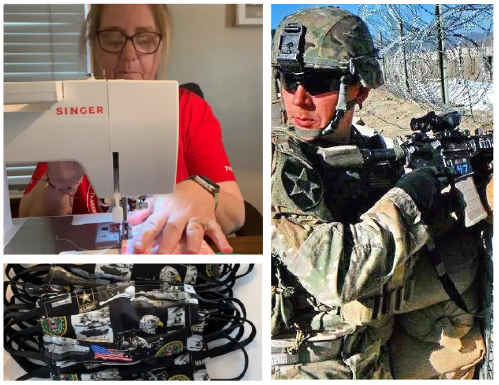 We've all heard stories about people who have chosen to use their time, money and talents to give back. Many times, these stories involve people who have experienced heartache and loss of their own. Instead of allowing the grief to take over, they use that energy to focus on helping others.
Summit Fire Protection is very familiar with this type of story. It goes back to 2012 when Randy and Susie Ristau learned of the heroic death of their son Michael, who was killed while serving the U.S. Army in Afghanistan.
Michael served in the Army for many years. He thrived in the Army and was prepared to go to war – and that's exactly what he did when he was posted in Afghanistan. Susie and Randy will never forget July 13, 2012 when they learned that their son died a hero, fighting to protect the country he loves.
Fast forward to COVID-19. With too much time on her hands, the memories of Michael came flooding back to Susie and sadness took over.
As the article states, after about a week into the pandemic, Susie decided she was sick of sadness and instead she used her grief as motivation. She now sews 12 hours a day to make masks for people on the front lines and those most at risk. Her masks are protecting people across the country, from assisted living homes, to people in North Carolina, to the National Guard in Pennsylvania.
She's helping the people who are fighting this crisis for our country. She is the mom of a hero, now helping other heroes save lives.
Thank you Susie for helping where it's needed most. And thank you Randy for your work and dedication over the years to Summit Fire Protection.