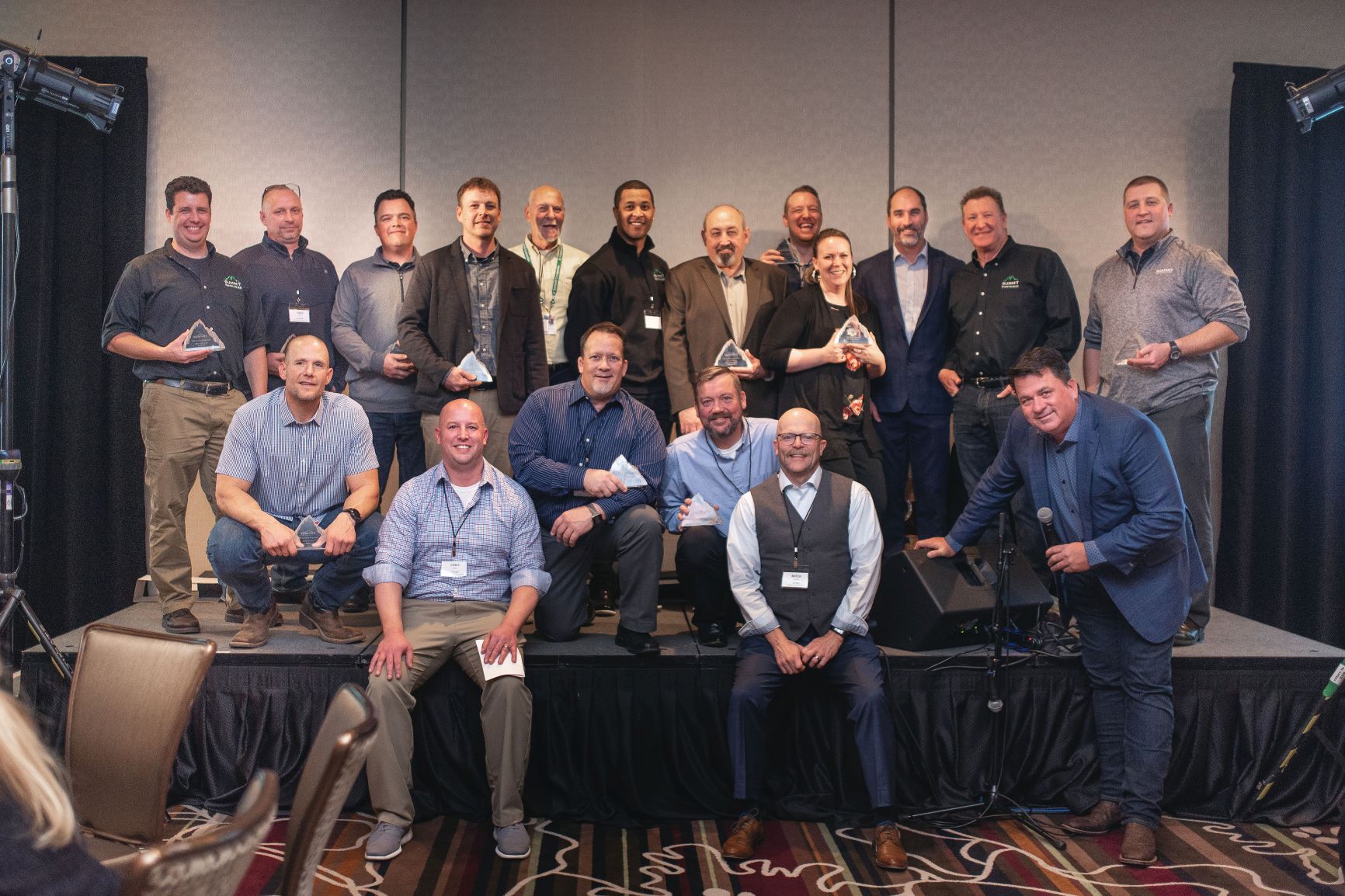 Summit Companies recently held their annual management meeting and awards ceremony to celebrate the past year and share the vision for the future. Employees from across the country attended the two-day conference at a resort in Las Vegas. Attendees included the leadership team, sales people and members from the Board of Directors. In addition, vendors were given the opportunity to attend and present to employees through a sponsorship agreement.
With the theme of "Reaching New Heights", discussion topics included expansion of locations and employee growth, key initiatives focused on improving technology and operating systems, and goals for the future.
"Our recent management meeting was inspirational, energizing and uplifting for the entire team. Among the many positive comments, what stood out was the chance for our managers to learn from each other and hear updates on the many positive things going on at Summit," stated Jeff Evrard, CEO of Summit Companies.
Hats off to our Manager of the Year recipients listed below. These managers, along with their fabulous teams, had fantastic years in 2019. Congratulations to all of you.
Casey Huish: Phoenix, AZ
Russ Holmes: Fargo, ND
Eric Brown: Reno, NV
Ryan Edwards: St. Cloud, MN
Greg Richards: Eau Claire, WI
Several salespeople also received recognition for their outstanding work during 2019.
Outstanding Fire Life Safety Salesperson Award: Jeffery Evrard, Sam Cannon, Adam Sandhurst, Richard Parent
Outstanding Contract/Service Salesperson Award: Jake Kangas, Edward Kitchen, Rick James, Dennis Sargent
Additionally, Sabrina Schoene received the Summit Award for her hard work and dedication to implementing new technology across many branches during 2019.
"It was amazing to witness first-hand the positive culture Summit has built. We often talk about excellence in our industry; without a doubt, Summit is among its leaders," stated Evrard.